I Won't Tamper With LGAs Funds – Governor Ugwuanyi
Latest News, News From The State, Politics
Sunday, June 7th, 2015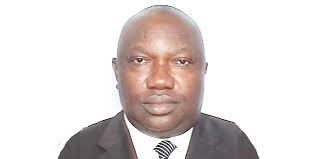 By IGNATIUS OKPARA, Enugu – Enugu state Governor, Ifeanyi Ugwuanyi has promised the people of the state that his regime will not tamper with Local Government Councils funds while in office.
He however added that he will put in place all necessary checks and balances to ensure that all council funds are judiciously utilized for the overall interests of the people."
According to him, "our government will be a serious business".
He stated this on Saturday while briefing stakeholders of the ruling People's Democratic Party (PDP) in the state at an interactive meeting held in Enugu during the.
Ugwuanyi reiterated his resolve not to take the people for granted and went further to announce his decision to make accountability the watch word of his administration in order to utilize the lean resource of the state for the betterment of the people, considering the adverse effects of the economic melt-down in the country.
He, however, assured the people of the state that his administration will commence actions the moment the new State House of Assembly is inaugurated.
The governor hinted that his administration had identified areas that require urgent intervention but is only waiting for the constitution of the new State House of Assembly to be able to present a supplementary budget that would accommodate its action plan for the immediate development of the affected places.
Ugwuanyi, who revealed that the members of the incoming State legislature had promised to give the executive arm of government the maximum support and cooperation it requires to move the state forward, thanked the stakeholders for giving him their support, as a matter of priority, to embark on rapid development of Nsukka town, 9th mile corner- Ngwo, Abakpa-Nike Enugu, Emene, Awgu, Oji River and other satellite towns in the state.
Ugwuanyi had informed the stakeholders that the purpose of the meeting was to thank them for the support, interact with them and seek advice on how best to move the state forward and serve the people who voted them into power.
"I will not take the people for granted. This is because power belongs to the people who voted us into power through their Permanent Voters Cards (PVCs). So we are here to discuss amongst ourselves, to know what the people need and take better advice that will better the lives of our people", Ugwuanyi said.
Governor Ugwuanyi disclosed that his administration will reconstitute the State Elders Council to offer advice to the government on how to move the state forward.
He also revealed that his administration will set up an Economic Committee to harness ideas on how to boost the Internal Generated Revenue (IGR) of the state through their wealth of experience, adding that a Tender Board will as well be constituted for the award of contracts in the state for transparency and accountability.
Short URL: https://www.africanexaminer.com/?p=23937