Ibori hid Assets in Oando -British prosecutor
Featured, News
Tuesday, September 17th, 2013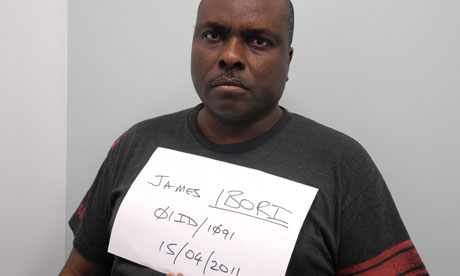 Jailed former Nigerian oil state governor James Ibori hid some of his assets in the oil firm Oando and money passed from the company's accounts to Ibori's Swiss accounts, a British prosecutor told a court on Monday.
Ibori, who governed Delta State from 1999 to 2007 and influenced national politics, was jailed for 13 years in Britain after pleading guilty in February 2012 to 10 counts of fraud and money laundering worth 50 million pounds ($79 million).
One of the biggest embezzlement cases seen in Britain, the successful prosecution of Ibori was also a rare example of a senior Nigerian politician being held to account for the corruption that blights Africa's most populous country.
A three-week confiscation hearing began at London's Southwark Crown Court on Monday during which prosecutors will present evidence of Ibori's assets and seek court orders to have them seized. Defence lawyers will dispute the prosecution case.
Prosecutor Sasha Wass told the court she would be presenting evidence that Ibori had "asserted ownership of a large part" of Oando, Nigeria's biggest home-grown oil firm which is listed in Lagos, Johannesburg and Toronto.
"The Crown will assert that Oando is a company where James Ibori has hidden assets," Wass said, giving no further details. She is expected to elaborate later in the proceedings.
Oando is not a party to the case, although British lawyer Andrew Baillie was in court representing the firm's interests.
A spokesman for Oando in Lagos said that in 2004, the company had sold $2.7 million of its foreign exchange earnings for naira in three transactions over about seven months with a company that had turned out to be controlled by Ibori. Oando did not know at the time that Ibori was behind the company, he said.
The spokesman also said that at present, Ibori had an "insignificant" shareholding in Oando…/Reuters
Short URL: https://www.africanexaminer.com/?p=1262