India Court Sentences Man to Death Over Fatal Acid Attack
Asia, Latest News, World News
Thursday, September 8th, 2016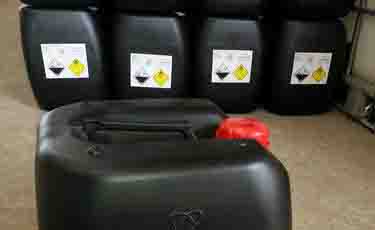 BALTIMORE, MD (AFRICAN EXAMINER) – An Indian special court in the city of Mumbai has sentenced a young man to death over a fatal acid attack on a woman at a busy railway station three years ago.
The victim Preeti Rathi, who was 23 at the time of the attack, was murdered, on arrival from Delhi to join the Indian Navy as a nurse.
The convicted, Ankur Panwar 25, was the victim's neighbor. The attack followed her decline to marriage proposal by Panwar.
The judgment was considered a legal landmark as it was the first sentence for an acid attack in India. Campaigners have lamented many similar attacks without punishment.
Panwar was convicted of murder and other offences by the court Tuesday. He might however appeal against the ruling at the higher court.
The special court Thursday said the crime fell within the "rarest of rare" category which justified the death penalty.
The victim who suffered severe injuries on her lungs and eyes in the attack on 2 May 2013, died a month later.
Following the attack and subsequent death of Rathi, India's Supreme Court a month later, ordered Federal and State governments to regulate the sale of acid.
The court also ruled that acid should only be sold to people who showed a valid identity card.
Despite the order, critics alleged that the chemical is still widely available and easily accessible. The Government and campaigners have differed on the actual figures of acid attacks and victims in India.
Short URL: https://www.africanexaminer.com/?p=35478