INEC Reads Riot Act To Political Parties, Warns Politicians Against Inflammatory Statements
Featured, Latest News, Nigeria 2015 Election
Monday, January 5th, 2015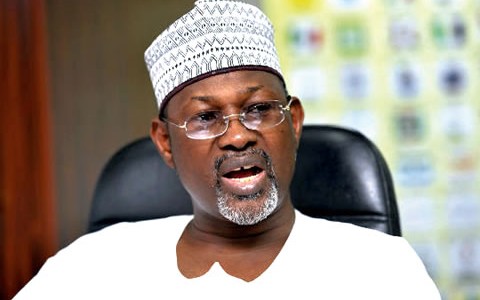 From Ganiyu Nasirudeen, Abuja – The Nigerian political office holders have been warned not to deploy public property in their electioneering campaigns as well as make a clear demarcation between the their political parties and government activities.
Similarly, politicians have been cautioned to desist from using inflammatory statements while the ongoing campaigns last.
The Chief Press Secretary to the Independent National Electoral Commission (INEC), Chairman, Mr. Kayode Idowu dropped these warnings, while reeling out the Code of Conduct of campaign and elections.
While affirming that all registered political parties have signed undertaking to abide by the codes, Idowu stated no political party or candidate shall during campaign resort to the use of inflammatory language, provocative actions, images or manifestation that could prompt violence, hatred, contempt or intimidation against another party or candidate or any person or group of persons on grounds of ethnicity or gender.
In the same vein, the INEC Spokesperson declared that no political party or candidate shall be allowed to issue any poster, pamphlet, leaflet or other publication containing inciting statements, adding that the political parties must take all necessary steps to coordinate their campaign activities in such a way to avoid holding rallies, meetings, marches or demonstrations close to one another at the same time.
Consequently, he clarified that whenever the date, venue or timing of any such activities of different political parties clashed, the party representatives would meet to resolve the issue amicably without resorting to intimidation, force or violence.
Most importantly, Idowu demanded that all parties were required to file with the commission, details of their public rallies and meetings in any particular area, directing that "no political party or any person or group of persons acting in its name shall obstruct, disrupt, break up or in any way whatsoever interfere with a meeting, rally march, demonstration, or any campaign activity of another political party".
INEC Boss Publicist states further:  "every political party shall expressly forbid its supporters from shouting its slogan, wearing its identifying colours or other paraphernalia to the rallies and any public gathering of other political parties.
"No political party or candidate shall prevent other parties or candidates from pasting their posters or distributing their leaflets, hand bills and other publicity materials in public place".
Idowu however hinged the warning against the use of public assets on the usual practice of incumbent candidates re – contesting, resorting to government vehicles, aircraft and Government Houses and offices for raising funds and hosting of political meetings.
The Code of Conducts as presented by Idowu did not indicate sactions against the defaulters.
Short URL: https://www.africanexaminer.com/?p=21294