Iraq Civil War; Military Topples Rebels in Tikrit Offensive
Latest News, News, World News
Saturday, June 28th, 2014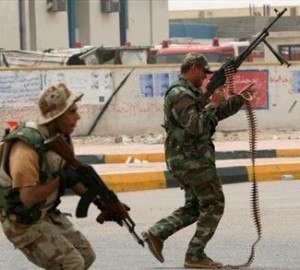 The Iraq's national troops lately appear to be having upper hand in the country's raging siege as the Sunni rebels have been routed in a major offensive on the northern city of Tikrit, the state media has reported.
State television said the governor's HQ had been recaptured and 60 fighters of the Islamic State in Iraq and the Levant (ISIS) camp have been killed.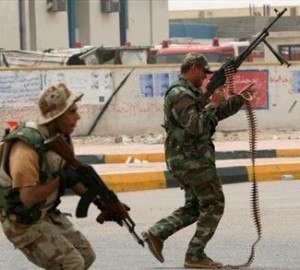 Rebels' spokesman confirmed heavy fighting but implied the attack had failed, saying they were pursuing what was left of the army offensive.
The rebels according to BBC till recently controls large swathes of the north and west after lightning raids that captured the second city, Mosul.
On Saturday, thousands of Iraqi troops backed by tanks and air power attacked Tikrit from four directions to overrun the rebels, hinted state TV.
It said there had been complete success in clearing ISIS, which had previously held sway in the city, with some militant commanders among the 60 killed. It added that other insurgents in the city have fled.
Tikrit, the homestead of the ousted former President of the Middle East country, Saddam Hussein fell on June 11 to rebels of the ISIS.
Our source said the government has been threatening a counter-offensive from the next town down the Tigris river – Samarra – where the insurgents were finally checked. State TV said preparations were now being made to move north towards Mosul.
It has been speculated that the boost recorded in the national troops topple was not unconnected to support it enjoyed by allied Sunni tribesmen and Shia militias.
The attack on Tikrit included air strikes that targeted insurgents at a university campus to the north of the city. Military had captured part of the campus in a helicopter operation on Friday.
Short URL: https://www.africanexaminer.com/?p=13633