Israeli Parliament Elects Reuven Rivlin As President
Latest News, News, Trending Stories
Tuesday, June 10th, 2014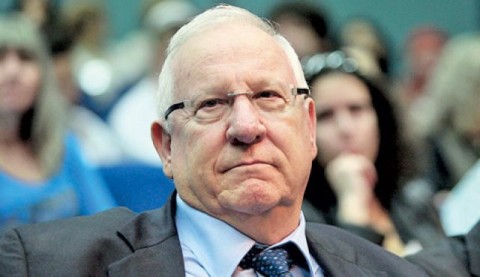 The Israeli parliament has elected veteran Likud lawmaker Reuven Rivlin as the country's next president.
Mr Rivlin, a former parliamentary speaker and Cabinet minister, defeated long-time legislator Meir Sheetrit, by 63 to 53 in a secret runoff ballot.
He will succeed Shimon Peres, 90, who ends his seven-year term in July.
The Israeli president occupies a largely ceremonial position and has no formal role in peace talks with the Palestinians.
Mr Rivlin, a member of the governing, right-wing Likud party, will become Israel's 10th president.
He won in the second round of voting on Tuesday.
The 74-year-old opposes the creation of a Palestinian state, putting him at odds with Prime Minister Benjamin Netanyahu.
Analysts say Mr Peres, a Nobel peace laureate who is popular among many Israelis, will be a hard act to follow.
AFP
Short URL: https://www.africanexaminer.com/?p=12369