ODUAHGATE: Group slams Reps panel over report leakage
Featured, Latest News, News
Friday, November 8th, 2013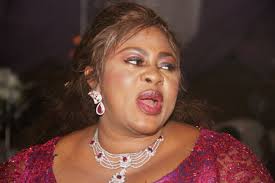 Kayode Adelowokan, Lagos
The Coalition Against Corrupt Leaders (CACOL) has slammed the reaction of the House of Representatives Probe Panel to the leakage of its report on the purchase of N255m BMW bullet-proof cars indicting Mrs. Stella Oduah.
Some newspapers had scooped snippets of the report on Wednesday ahead of the report presentation before the House on Thursday.
Investigations showed that the Chairman of the House Committee on Aviation, which conducted the investigation, Mrs. Nkiruka Onyejeocha, was enraged that the media had foreknowledge of the content of the report and some key members of the committee also expressed disgust over the development, saying that it exposed the "lack of trust" among the members.
Speaking on behalf of the Coalition, the Executive Chairman, Debo Adeniran averred that the panel's reaction smacks of an attempt to doctor the report.
The Coalition said in a press statement signed by its media officer, Abimbola Adegoke, "We have long maintained, since the beginning of this scandal, that the various committees handling the investigation of the Oduahgate should be dissolved so that the anti-graft agencies, who have the statutory mandate to prosecute such cases, are given chance to do so under the ambit of the law. It is very clear to Nigerians now that this scandal would go the way of others.
"What warrants the unnecessary worries if the House of Reps Panel does not have anything to hide? Why shielding the content of the report from public domain if there is no attempt to doctor it?
"Our Coalition had already foreseen this manipulation that is why we urged Mr. President to hand over the investigation to the anti-graft agencies because we're aware of the move by some people to play on the intelligence of the Nigerian masses on the scandal," Adeniran disclosed.
The anti-corruption crusader however maintained that the reps panel report should be handed over to the anti-graft agencies to prosecute the aviation minister.
He said, "While Nigerians patiently wait to see the final outcome of this panel, it must be reiterated that since the report of the reps panel has indicted the Aviation Minister, the case should be handed over to the relevant anti-graft agencies for trial."
KAYODE ADELOWOKAN
Short URL: https://www.africanexaminer.com/?p=4530