Lagos APC To PDP: It's Useless To Continue Playing Politics With LASU Fees
Featured, Latest News, News, News From The State, Politics
Thursday, September 4th, 2014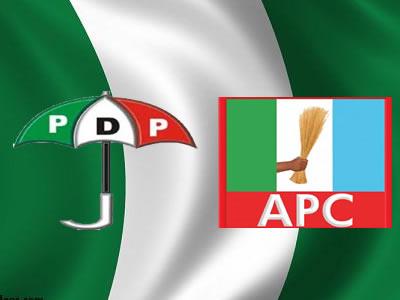 The All Progressives Congress (APC), Lagos Chapter has said that the Lagos State Government took a hard decision to reverse the LASU school fees in the overall interest of 25 million Lagosians so that Lagos PDP will not continue to use it to score cheap political points.
In a release signed by the State Publicity Secretary, Mr. Joe Igbokwe, the Party says the Lagos State Government reversed a robust decision meant to facilitate, and speed up the building of a world class university that befits the status of Lagos so that villains will not turn out to be heroes overnight.
"PDP Lagos thinks they have found something tangible to help them sell a useless product called PDP in Lagos but they have found nothing as the rug has been removed from under their feet. Their PDP keeps almost 60% revenue allocations and starve the 36States including Abuja and the 774 Local Government"
"Their PDP sells our crude oil and decides how much to keep, and how much to declare to Nigerians, and even the money they declare as earnings from sales of crude oil, they steal a large chunk of it. Nigerians are yet to know the truth about the missing 20billion US dollars they kept aside for 2015 elections"
"Their PDP has been raising the fuel price since 1999, they have raised school fees in Federal Universities and other Federal Institutions, they have raised PHCN tariff several times without supplying electricity. Their PDP has raised import duties, they have raised fees even to secure driver's license, they have raised fees to secure even our Nigerian Passport, and they have raised the price of kerosene, used by the common people. We can go on and on," he said.
According to him, "We live in a country where villains become heroes overnight, and heroes running the risk of becoming villains. We live in a country where the ruling Party creates massive poverty in the land and turn around to use our stolen money to bribe the voters every four years in the name of politics of stomach infrastructure."
The statement added that Governor Babatunde Fashola of the APC has cleaned up Lagos State, and secured the State for Nigerians and foreign investors, stressing that the APC has raised the bar for politics of ideas in Nigeria, as the party had been doing things differently in Nigeria, and we have proved that Nigeria is not a basket case
"PDP Lagos can continue with their politics of lies and poverty, they can continue to have the tall dreams to capture Lagos, they can continue to distort facts to fit their lies, they can continue to play Okada politics and LASU fees politics and they will never know when the train left the station."
Short URL: https://www.africanexaminer.com/?p=17015