LGA Polls Postponed in Ebonyi
Ebonyi, Ignatius Okpara
Tuesday, September 24th, 2013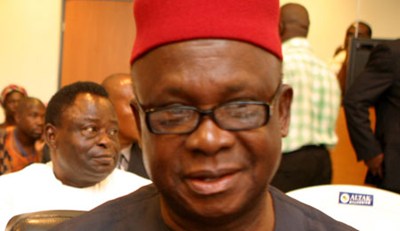 Ignatius Okpara, Enugu
The leadership of Ebonyi state Independent Electoral Commission (EBSIEC), has announced the postponement of the local government polls earlier scheduled for September 28th to October 5th, 2013.
Chairman of EBSIEC, chief John Nkwuda, who made this known via a statement in Abakaliki monday, explained that the shift was in compliance with the state electoral and Related Matters law No. 002 of 2013 as amended, section 4.1.ic.
The Commission however, urged all political parties, eligible voters, security agencies and other stakeholders to take note of the development.
According to the state electoral body, the commission regrets any inconvenience the postponement may cause those concerned.
However, a federal High court sitting in Abakkaliki, has quashed a suit brought before it by the opposition All Progressive Congress APC, challenging decision of EBSIEC to conduct the state council elections using option A4 (open ballot system).
Justice Miriam Onyekwuunu, had in her verdict ruled that the state electoral Commission has the right under the 2010 Electoral Act (as amended) and the 1999 constitution (as amended) to conduct the council election using option A4 voting system.
The judge, declared that the right to personal secrecy as provided by section 37 of the 1999 constitution as amended did not extend to election matters but only a person,s. Private live and property.
She contended that open ballot system of voting would not constitute a violation of the right of the voter, stressing that the choice of voting was a decision of the voter, because he or she might decided to stay at home during the voting process.
She said "voting though a civic responsibility is a thing of choice as both electoral Act and the 1999 constitution did not criminalise refusal to vote.
"It is my considered opinion that the decision by the Ebonyi electoral body to use option A4 ballot system has not contravened the constitution neither did it violate the fundamental rights of a voter" the judge stated
Short URL: https://www.africanexaminer.com/?p=1669