Medical Vacation: Pro-Buhari Group Blasts Charlie boy, Others over Protest
Featured, Latest News, News Across Nigeria, News From The State
Friday, August 11th, 2017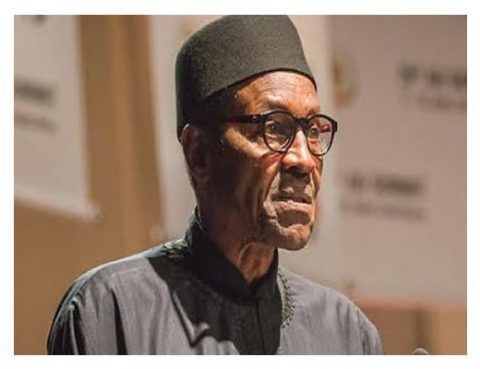 From Ignatius Okpara
ENUGU, NIGERIA (AFRICAN EXAMINER) -The Enugu state chapter of Buhari Support Organisation (BSO) has faulted the anti- Buhari protests led by music legend, Charles Oputa aka Chairlieboy and other celebrities under the aegis of 'Our Mumu Don Do', recently being staged in the last 48 hours in the Federal Capital Territory FCT, Abuja.
According to the group, instead of attacking ailing President who met all the constitutional requirements before embarking on his medical vacation in United Kingdom, the protesters should redirect their attention to the National Assembly, where a loan proposal of 30 billion forwarded by Buhari to get the country out of recession has been gathering dusts.  
Speaking with newsmen in Enugu Thursday, BSO Chairman Chief Anike Nwoga, described the protests as needless.
He said: "We are of the candid view that whereas our brother Chairlieboy and his group have the inalienable rights to assemble and protest as provided by the 1999 Constitution of the Federal Republic of Nigeria; however they should redirect their energy in appealing to the National Assembly that sat for over one year on $29.9 billion procured by President Muhammadu Buhari for the development of our deficit critical infrastructure.
"BSO Enugu State Chapter believes sincerely that the hunger, gross unemployment and abject poverty ravaging our dear country, will be half addressed if the loans are approved by the National Assembly."
Nwoga who is also the  Vice Chairman of  the ruling  All Progressives Congress (APC) in the Enugu East senatorial district, explained that the President fulfilled all the constitutional requirements before embarking on his medical trip to the United Kingdom.
He insisted that the protest was not necessary, because there is no vacuum in leadership and the Acting President, Yemi Osinbajo has discharged his duties creditably and diligently.
"There is no need to protest, since Buhari fulfilled all the constitutional requirements before he left. He wrote the National Assembly and intimated them of his medical vacation. By so doing, he transferred power to his Vice as Acting President. So, there is no vacuum in leadership. The acting President is doing very well.
"I can also confidently say that Buhari has commenced his plan to fulfill the promises to Ndigbo and Nigerians in general. Work has progressed in our expressways such as Enugu-Onitsha and Enugu-Port Harcourt expressways while 14 billion naira has been released for Second Niger Bridge and N7billion is 2017 for the bridge."
"The problem in Nigeria is the economic recession, which is responsible for hunger in the country and lack of jobs. To address these problems, Buhari before he left for medical vacation, proposed a 30 billion dollars loan, which is before the National Assembly to fund critical infrastructure that will get us out of recession.
"In this docket now gathering dust before the National Assembly is 500 million dollars for East-West road, linking the entire South-South, 50 million dollars for Enugu-Nsukka and other states water scheme, Abakiliki and Aba township roads, $11 million dollars for coastal railway line, 4.8 billion dollars for Mambilla hydro-power plant which will generate about 3000 megawatts of electricity and over 5 billion dollars for agriculture. The revamping of Enugu Coal project will take early next year."
"The loan will be accessed through multiple sources, including Eurobond, Africa Development Bank, JICA of Japan, Chinaexim  Bank, World Bank, Islamic Development bank (AFDB)" Nwoga said.
The APC chieftain therefore urged Charlieboy and his group to stop dissipating energy on the needless protest against a recuperating President Buhari, but rather redirect their attention to the National Assembly and tell them to give attention to the 30 billion dollar loan.
He said if the National Assembly could in one day give attention to 33 items in the constitution amendment, they should in the same way give attention to the 30 billion dollar loan, to bring us out of recession and put food on people's tables and create jobs.
Nwoga told the protesters that sickness is not anybody's monopoly as it could happen to anyone and should therefore not be a subject for protest or activism in any form.
He enjoined Charlieboy and his group to join other well meaning Nigerians in praying for our President's speedy recovery.
The Enugu BSO, leader however, pointed out that Charlieboy and the other protesters were entitled to their fundamental human right of lawful assembly and the police have no business to throw tear gas at them.
Short URL: https://www.africanexaminer.com/?p=40364