Minister Assures Public Media Of A New Dawn
Latest News, News
Tuesday, February 23rd, 2016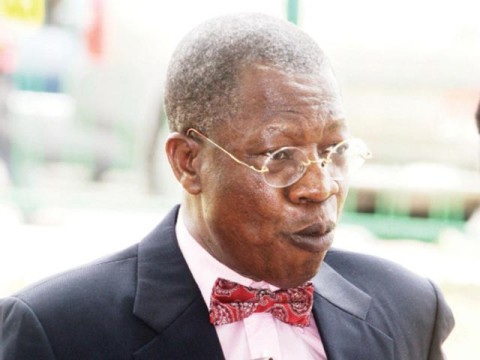 The Government-owned media organizations will be restructured and reinvented so as to position them to compete favourably with other broadcasters, so assured the Minister of Information and Culture, Alhaji Lai Mohammed.
Mohammed gave the assurance in Abuja Monday, when he received the National Executive Committee members of the Radio, Television and Theatre Arts Workers Union (RATTAWU) who were on a courtesy visit to his office.
While responding to the issue raised by RATTAWU regarding low patronage of public media, the Minister said the public media organizations needed to be retooled to provide compelling contents that would make them attractive to viewers and advertisers.
"As long as we do not improve on the quality of NTA, and other public media, we cannot compete with others. We need to restructure, we need to reinvent NTA, FRCN and all our other publicly-owned media because that is the only way we can compete favourably with other broadcasting outfits" Alhaji Mohammed said in a statement by his SA, Segun Adeyemi.
He reiterated that under his watch, no public media organization would deny access to the political opposition but emphasized that the media, especially the broadcast outfits, should always adhere strictly to the provisions of the Broadcasting Code in the performance of their duties.
Similarly, Alhaji Mohammed assured that the Federal Government (FG) was committed to the diversification of the economy through an organized and coordinated approach to mainstream culture, tourism and agriculture into the economy.
"Agriculture is one area where our diversification is going to be felt but what we have done is that we are not just talking about agriculture in the abstract. We are picking a few crops and a few items that we intend to be self-sufficient in and these items are today taking a large chunk of our foreign exchange. So in diversifying in agriculture, we are linking it to the entire economy," he said.
The Minister hinted the RATTAWU that he has been studying the minutes of their meetings with the government on improved remuneration package for its members and promised to continue to engage the stakeholders in that regard.
The President of RATTAWU, Dr. Yemisi Bamgbose, commended the Buhari administration for the successes it had recorded in the fight against corruption and insurgency as well as urged the government to extend the same vigour to revamping the nation's economy.
He spoke glowingly on the need to diversify the economy; improve the remuneration of media workers, curb the instability in the leadership of the public media as well as ensure their independence.
The RATTAWU Leader called for review of the law that empowers Local Governments to collect radio licence fees because, he said, the third tier of government has no input in broadcasting.
Short URL: https://www.africanexaminer.com/?p=30442