Missing Malaysia Flight MH370: Australia Sees Possible Plane Debris
Featured, Latest News
Thursday, March 20th, 2014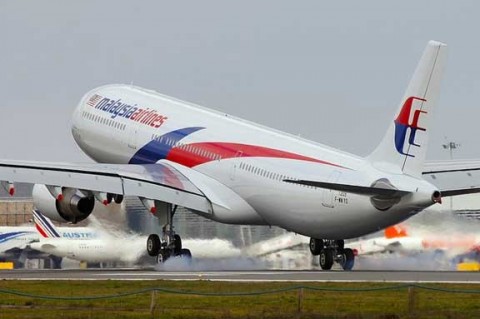 Two objects have been seen that could possibly relate to the missing Malaysia Airlines plane, Australian PM Tony Abbott has announced.
Australian vessels have been searching in the southern Indian Ocean for the aircraft, which disappeared on 8 March with 239 people on board.
Mr Abbott said the objects had been identified on satellite imagery.
An Orion aircraft had been sent to the area to try to locate the objects, Mr Abbott told parliament.
Malaysia Airlines flight MH370 was flying from Kuala Lumpur to Beijing when it lost contact with air traffic controllers.
Twenty-six nations have been involved in a major search for the missing plane, which Malaysia says was intentionally diverted.
Investigators have been scrutinising the backgrounds of both the crew and the passengers, but have so far identified no evidence of terror or other potentially relevant links.
BBC
Short URL: https://www.africanexaminer.com/?p=9312