Mixed Reactions As Nigerian Professor "Rejoice" Over Queens' Death
Exclusive Reports, Exclusive/Investigative Stories, Featured, Latest News, News Across Nigeria
Friday, September 9th, 2022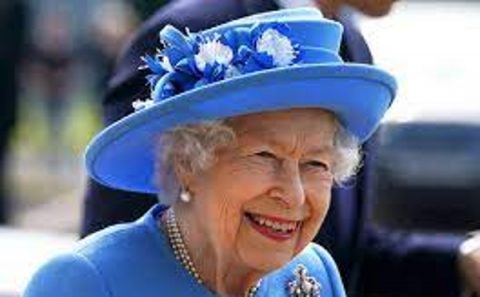 (AFRICAN EXAMINNER) – Nigerians on Twitter are presently reacting to the statement on social media credited to Nigerian professor based in America, Uju, Anya, who stated that she wished that Queen Elizabeth gets an "excruciating death".
African Examiner writes that the queen died on Thursday amid heightened concerns for the ailing Queen's condition just few hours before her death was officially announced — Ms Anya in a thread of tweets wished the Queen "an agonizingly painful death like the one she caused for millions of people".
"I heard the chief monarch of a thieving raping genocidal empire is finally dying. May her pain be excruciating?
"If anyone expects me to express anything but disdain for the monarch who supervised a government that sponsored the genocide that massacred and displaced half my family and the consequences of which those alive today are still trying to overcome, you can keep wishing upon a star.
"That wretched woman and her bloodthirsty throne have f***** generations of my ancestors on both sides of the family, and she supervised a government that sponsored the genocide my parents and siblings survived. May she die in agony."
This development instantly sparked reactions as Nigerians and foreigners shared their views concerning the tweet of the academician. Billionaire businessman, Jezz Bezos, reacting said: "This is someone supposedly working to make the world better? I don't think so. Wow".
Responding to Bezos, the academician writes: "Otoro gba gbue gi. May everyone you and your merciless greed have harmed in this world remember you as fondly as I remember my colonizers".
African Examiner gathers some other thoughts below:
@oluwafemisunmol writes: "Imagine Uju Anya's tweet was about Vladimir Putin and not Queen Elizabeth, all those criticizing it will be retweeting it and being gleeful. The world is multifaceted and people can hold differing opinions."
@Raphaelonyeka2 writes: "Woman of the moment a full bloody Igbo woman Lolo Uju Anya.. we celebrate her for been so bravely enough to speak up against tyranny without fears of subjugation. I stand with Uju Anya we needs more of her."
@AnatuGreen writes: "Dr Uju Anya did not colonize Africa. Dr Uju Anya did not kidnap or buy millions of Africans and shipped them across the Atlantic. Dr Uju Anya did not commit genocides in Africa. Dr Uju Anya did not steal trillions of dollars – worth of natural resources Uju Anya is not ur problem.."
@JJOluebube writes: "All the tweets by Uju Anya is unnecessary sha, the reason the Chinese lifted 500 million of their people out of poverty in 2 decades is because they never ever felt like victims after everything they went through. They put their heads down and figured out what worked from."
@Folayan66462423 writes: "we re the one colonising ourselves we ve been independent since 1960.. been running a stable democracy for 23 years bt still we 're nowhere, its high time we stop the victimisation joor."
@FavoriteTruth writes: "The British monarchy sponsored the person's that k!led, spat on the corpse of our ancestors while they smuggle our diamond and resources.
Now we are supposed to say kind words to the dead monarch? Fuck no. Uju Anya is saying what millions are thinking."
@DAM0LA writes: "Uju Anya is saying everything you are scared to say."
@IamIgboblood writes: "You think Uju Anya is cold? This is what a fellow British has to say about the Queen and her Crown. Africans like living in lies."
@Andie_P_S writes: "The Europeans Callout Putin every day for his actions in Ukraine but now Uju anya is speaking about the evil Colonizer all of a sudden its hate speech "A day without hypocrisy is a wasted day."
@Ulaga_Igwe writes: "Uju Anya did nothing wrong, you cannot whip a child and at the same time expect the child not to cry. The Crown committed Atrocities in Africa. In our Homeland. Before you condemn Professor Uju Anya, research her background and you will find the story of her people, Biafra."
@CGOnuks writes: "I'm not a fan of Uju Anya but she's hitting some key notes. The queen supported and supervised the near genocide of an ethnic group. Families are still grieving. She has valid points."
@MadukaOgwueleka writes: "Prof Uju Anya is a female Igbo professor of linguistics at Carnegie Mellon University, USA. She reminded the British govt of how they ganged-up with Nigeria to deliberately starve to death millions of innocent children of Biafra; all because of hatred & crude oil."
Short URL: https://www.africanexaminer.com/?p=80726