CONFAB: Muslim Group Rejects Delegate List From South-West
Latest News, News
Tuesday, February 25th, 2014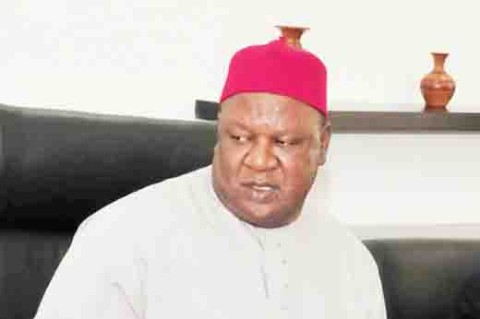 The Muslim Ummah of South West Nigeria (MUSWEN) has called on President Goodluck Jonathan not to honour the purported delegates' list sent to him by the self-acclaimed South West leaders.
The group had alleged that some South-West leaders had sent in the list of 15 nominees from the Region to represent it at the forthcoming national dialogue conference.
Prof. Dawud Noibi, the Executive Secretary of MUSWEN, made the call Ibadan during a news conference.
Noibi said that the Muslims in the region did not recognise the so-called South West leaders, adding that MUSWEN had not mandated any group to represent it at the conference.
He said when the meeting of the group was held in Ishara-Remo, Ogun State; the group was reported to be collating the names of those that would represent the region.
Noibi said that a statement was issued by MUSWEN to warn the group against the consequences of such action.
The Islamic leader noted that despite the warning, the group went ahead to present a list of 15 Christians to represent the South West region.
He said that any decision reached by that group on behalf of the South West region would be null and void.
MUSWEN, he added, had drawn the attention of the Presidency to the warning.
According to him, the governors of the six states in the region, the Inspector-General of Police and the Director-General of the State Security Services (SSS) have been alerted for security reason.
Noibi said that any attempt by this self-appointed group to force itself on the Muslims of South West region would be resisted by all means.
He added that MUSWEN was committed to know how the country would be better governed.
"Minority cannot claim to be representing the majority without their consent or knowledge, that cannot go unchecked,'' Noibi said.
Those present at the conference are Sheik Abdul- Afeez Abou, the Baba Adinni of Lagos State, Alhaji Kunle Sanni , the Chairman of Muslim Community of Oyo State (MUSCOYS) as well as representatives from Osun, Ekiti, Ondo, Ogun, Students and Islamic Societies.
Short URL: https://www.africanexaminer.com/?p=8614