NASS Crisis: Youths Group Supports Party's Supremacy
Featured, Latest News, Politics
Sunday, June 28th, 2015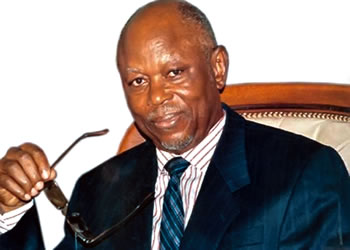 By Ayo Balogun, Lagos – Youths For Change Nigeria, a group of Nigerian youths, has expressed worry over the lingering National Assembly (NASS) crisis involving the APC and some of its members.
The group National Leader, Mr. Seun Bobade, in a statement issued it issued Sunday night in Lagos, noted that the party was bigger than any individual ambition.
It stressed: "We have been following the National Assembly fracas and it's quite shameful that a certain group of APC Legislators have decided to impede and forestall the party's plan to provide good governance on the altar of greed and selfish ambition. These legislators have been identified, and it's become clear for all to see that they have no concern for the people of this country nor respect for due process.
The group indicated that the trait exhibited by those elected to be lawmakers.
should be discouraged by the party.
"We are saddened by this shameful act that these legislators have demonstrated, we want to remind them that they all ran under the platform of the party and not as independent candidates, therefore party supremacy should be adhered to by all members under the APC platform.
"Elements that would not allow the party to actualize its plans for the people should be shown the way out without sentiments. There should be zero tolerance for individuals who would rather satisfy their selfish interests at the expense of the party and the people of this country. Sanctions should be admitted to party members who go
against the party that brought them in for elective positions. This will serve as a deterrence to curtail future rebellion within the party," the group offered.
It contended that no personal interest should be allowed to undermine the supremacy of the party, adding: "We implore the leadership of the APC to do the needful now to prevent future embarrassing situations."
Bobade declared: "It is time for the President to set the records straight and take a hard stance against these divisive elements within the governing party. Discipline is needed.
"We certainly believe that the APC can deliver its campaign promises to the people. Therefore we urge Nigerians to be patient".
Short URL: https://www.africanexaminer.com/?p=24216