Nigera's Political Ads May Gulp Over N2 Billion In 2014
Business News, Latest News
Thursday, March 20th, 2014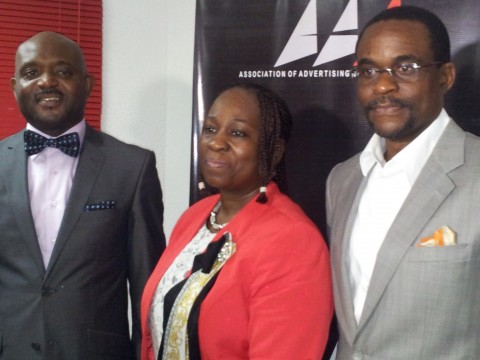 …As Spending on Private Sector Ads Hits N125 Billion
Kayode Adelowokan, Lagos
The Association of Advertising Agencies of Nigeria (AAAN) has said that there is a positive correlation between the rates of investment in advertising and the growth of gross domestic product (GDP) in major markets.
The Publicity Secretary of AAAN, Dr. Celey Okogun, disclosed this during a press conference in Lagos that there is a proven link between advertising and economic growth, mentioning that the biggest advertising spenders are also the leading sources of Foreign Direct Investment in Nigeria.
Okogun, who is also the Chief Executive Officer of NovelPotta Y&R, a frontline advertising agency in the country, explained that in 2013, the private sector spent N125 billion on advertisements across major mediums such as TV, radio, outdoor and press.
The AAAN Publicity Secretary was however silent on the online segment of advertising.
According to breakdown of the figure, TV accounted for the lion's share of N66.12 billion; N23.75 billion went to outdoor advertising; while press and radio could only muster N23.5 billion and N22.5 billion respectively.
The figure was however not comprehensive as it did not take account of government based advertisements.
Fielding questions from journalists, AAAN President, Mrs. Bunmi Oke, said Nigeria economy is one of the most developed in Africa with the second largest stock exchange on the continent.
According to her the economy is projected to grow at over seven per cent, with such growth expected from areas such as electricity, agriculture, tourism, Information and Communications Technology (ICT), operating at full potentials.
"Our industry is positioned for the expected growth," she said.
Meanwhile, the AAAN contribution to the economy in the previous year was also enumerated.
The President stressed that the member-agencies' role in national development goes beyond offering marketing communication services to the private sector.
"It extends to fully engendering proper understanding of government policies and revealing to the public ways by which they can participate, benefit and contribute to the growth of the economy," she said.
In 2013, the industry employment contribution to the economy hit 2,178, a breakdown of which showed that there were 783 fresh graduates, 536 junior level workers from other sectors, 358 senior level staff from other industries, as well as 121 junior level and 380 senior level from the integrated marketing communications industry.
Speaking on the industry outlook for the year 2014, it was however noted that politics, telecom and banking will dominate advertising spend, particularly as electoral activities heightens in the coming months.
Analysts have projected that political campaigns in 2014 will greatly increase advertising spend, while figures for telecom and banking sectors are expected to increase over last year's.
According to the Association's Publicity Secretary, over N20 billion will be spent on political campaigns, even as such huge expenditure may not pass through the organised private sector.
Dr. Celey Okogun, also added that business analysts have projected increase in the banking sector spend due to new banking regime and rebranding exercises.
Expectations, he said, are that the successful takeover of the Power Holding Company of Nigeria (PHCN) successor companies by private sector operators, would increase advertising spend in the energy sector, just as fast moving consumer goods and small and medium enterprise sectors will equally play major role in 2014.
"The business outlook for 2014 portends some potential for practitioners and agencies. It is believed that advertisers will also increase spend and operate within the framework of the law, ethics and best business practices."
Short URL: https://www.africanexaminer.com/?p=9321