Nigeria Government Slashes Fuel Pump Price, Removes Subsidies
Featured, Latest News, News
Saturday, December 26th, 2015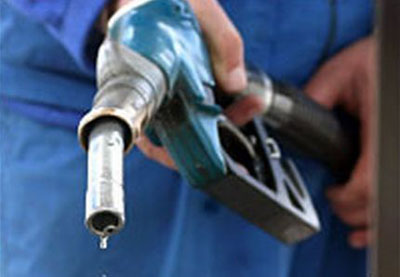 By Ayo Balogun, Port Harcourt
BALTIMORE, MD (AFRICAN EXAMINER) – The Federal government has concluded plans to reduce the pump price of petrol from N87 to N85 a litre and is set to also remove the controversial oil subsidies, Minister of State for Petroleum, Dr Ibe Kachikwu has disclosed.
Inspecting the Port Harcourt refinery on Christmas Day, Kachikwu hinted that the new price will be effective January 1st, 2016 even as he added that efforts were on to get the refinery to achieve 60 percent production capacity.
His words: "we have done a modulation calculation and it is showing us below N87. I imagine that if PPPRA publishes it today, it will become effective immediately. But the 1st of January that is when we are looking at."
"If you look at the new PPPRA template that we developed and which I just signed off two days ago, when it is announced you will find out that for now ,and I use the emphatic word of the President for now, the price of the refined product will actually be lower than 87 naira, It will be 85. We will probably announce that in January if the prices hold.
Kachikwu  added that the new price regime will pave the way for the removal of the controversial fuel subsidy.
He said: "What that does for you is that its modulating. If it goes up you move up, if it comes down you come down. So we take away the fact of having to go find funds to pay for these subsidies that we cannot afford. More importantly we try to be as close to the pump price that we have now as possible."
"So for the first time people will understand that the pricing modulation I was talking about is not a gimmick. It is for real. The objective is that we cannot afford to continue to subsidize. We can't even understand where those subsidies were going to. There is a lot of fraud elements in it so we need to cut that of."
Short URL: https://www.africanexaminer.com/?p=28895