NIMASA Threatens To Sue APC; Your Litigation Threat Doesn't Bother US –APC
Featured, Latest News
Sunday, February 22nd, 2015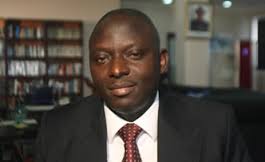 Ayodele Afolabi (Abuja) Ayo Balogun (Lagos) – The Nigerian Maritime Administration and Safety Agency (Nimasa) has threatened to sue the opposition All Progressives Grand Alliance (APC) for accusing the agency of sponsoring hate campaign against Gen. Mohammadu Buhari.
The Director General of the Agency Dr. Ziakede Patrick Akpobolokemi at a press conference in Lagos said it has instructed the agency's lawyer to begin litigation process against APC
His words:
"Let us make bold to state here that the Agency will not be distracted by the activities of persons and institutions seeking to bring important matters of state to a pedestrian level by cheap and baseless propaganda.
"We remain committed to the ideals setting up NIMASA and resolute in efforts at evolving a responsible and responsive Safety Administration in the belief that the future of our country can only be guaranteed by a focused leadership.
"Let me reiterate here that we have instructed our solicitors to give our accusers the opportunity of retracting their unfounded allegations failing which we shall take all necessary steps to seek redress."
Meanwhile, The APC Presidential Campaign Organisation (APCPCO) has dismissed as empty the threat of litigation against it by the Nigerian Maritime Administration and Safety Agency (NIMASA) over allegations that the maritime agency was behind the hate campaigns against the APC presidential candidate, General Muhammadu Buhari on AIT and the NTA.
A statement by the Directorate of Media and Publicity of the APCPCO signed by Garba Shehu in reaction to the 72-hour ultimatum by NIMASA demanding retraction and apology over the said report said that the APC will present credible witnesses in court to prove not only this, but the fact that the maritime agency has since transformed into a campaign outpost for the PDP.
"There are several acts of the management that are at variance with the objectives and scope of activities of the agency as spelled out under the Nigerian Maritime Administration and Safety Agency Act, 2007. NIMASA Act does not envisage the involvement of the agency in political campaign. It certainly has no provision for hate campaigns against Buhari, nor does it allow for the funding of the activities of the Transformation Ambassadors of Nigeria (TAN).
"NIMASA is trying to reduce this to a campaign issue, but the truth is that the conversion of a statutory government agency into one actively promoting partisan political actions of the president is of national significance. It assumes a more serious dimension when staff are denied their dues and money shipped out to fund illegal activities." Shehu said.

Short URL: https://www.africanexaminer.com/?p=22364