NNPC: Forensic Audit Experts To Probe Missing $10b Oil Money
Featured, Latest News, News
Friday, February 14th, 2014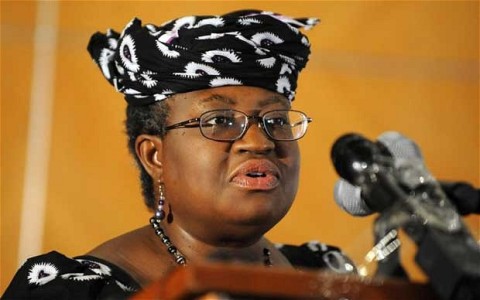 Ayo Balogun
To resolve the allegation of the missing $10 oil money, the minister of finance Dr Ngozi Okonjo-Iweala has disclosed that the federal government is to hire forensic audit experts to look at the books of the Nigeria National Petroleum Corporation (NNPC).
The Minister of Finance, Dr. Ngozi Okonjo-Iweala disclosed this at a press briefing in Abuja on Thursday after meeting with the Senate Committee on Finance.
She said: "On the $10.8 billion which we had all originally agreed was the shortfall from the NNPC, they have produced documents certified by PPPRA with background documentation to back it, but we do not feel that the reconciliation committee has the expertise and then we are calling for a forensic audit of these papers in order to lay to rest what the shortfalls may be, what the NNPC owes or does not owe the Federation Account."
Ngozi also added that legal experts are also required to look at the allegations raised by the CBN to determine who owns certain money between NNPC and federation account.
"The Reconciliation Committee feels that the matter ranges around legal issues and that it requires legal experts to answer the questions of who owns these proceeds, NNPC or the Federation Account." She stated
Recall that the CBN governor Lamido Sanusi Lamido had raised alarm that $20billion oil money sold by NNPC was missing, as result a tripartite reconciliation committee (Ministry of Finance, CBN, Ministry of petroleum) headed by the minster of finance met and resolved that no money was missing except a $10.8billion yet to be remitted by NNPC.
Short URL: https://www.africanexaminer.com/?p=8282