Nuclear Deal: Iran Announces Release Of Four Jailed Americans
Featured, Latest News, World News
Saturday, January 16th, 2016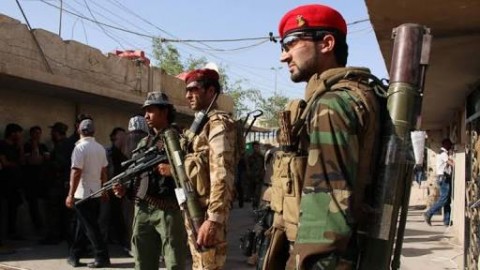 The Iran's Nuclear deal talk with the United States (US) seems to be making headway, as the oil reach Arab Nation Saturday announced the release of the US based daily, reporter, Jason Rezaian and three other Iranian-American prisoners.
The latest development followed the Iranian Foreign Minister, Javad Zarif who ealier predicted that international sanctions against his country would be lifted today – Saturday.
Zarif made the announcement in Vienna, where he had traveled for talks with the US Secretary of State, John Kerry over Iran's nuclear deal.
Other American inmates who were released according to the State TV were Saeed Abedini, Amir Hekmati and and Nosratollah Khosravi.
The report indicated that Iran authorities confirmed that the Americans were being swapped for seven Iranians being held in US prisons.
However, there is no official confirmation yet on the deal from the Washington.
The Iranian prisoners in the US according to the State news agency are: Nader Modanlo, Bahram Mechanic, Khosrow Afghani, Arash Ghahreman, Tooraj Faridi, Nima Golestaneh and Ali Saboun.
Beside the release of the four, the Iranian state TV said 14 Iranians sought by the US would be removed from an Interpol wanted list.
Rezaian, was convicted of espionage in Iran last year.
With her latest announcement, the international nuclear watchdog, (IAEA), is expected to confirm that Iran has reviewed its atomic activities in line with the agreement.
The deal will also involve billions of dollars of frozen Iranian assets to be released and allow the sale of Iranian oil in the world market.
Short URL: https://www.africanexaminer.com/?p=29509