OIC Joins Voice in War Against Terrorism Campaign
Featured, Latest News, News
Tuesday, June 3rd, 2014
Jacob Oyewale
In adding its voice to curbing the ongoing insurgency in the country, the Organization of Islamic Conference (OIC) has offered to assist Nigeria in the war against terrorism.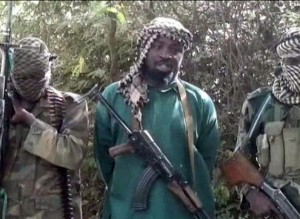 OIC Secretary-General, Eyad Ameen Madani said this at the Presidential Villa when he led a delegation to meet President Goodluck Jonathan. Madani disclosed that OIC offered to help the country so as to stamp out insurgents horror in the country.
He assured, "OIC can be involved in many ways because the crisis is multi-dimensional" requesting, if the Nigerian government would allow it, the organization would convene an inter-faith dialogue, which will showcase many similarities between not only Christians and Muslims, but among all faiths and convictions.
He expressed OIC solidarity to the government on the current fight against terrorism, confirming that members of the Boko Haram were criminals and infidels who should not be considered as Muslims.
"We are here to express our solidarity to Nigeria in facing out terrorist organization and to condemn the terrorist acts they have been committing as well as to show our condolences to the Nigerian people and the families of those who have been affected", Madani stated.
The Minister of Foreign Affairs, Aminu Wali, thanked the organization for supporting the government, while indicated that the visit was a pointer to the commitment of OIC in supporting its member – state in the trying moments.
Short URL: https://www.africanexaminer.com/?p=12088