P-Square To Release 6th Album After Separation Rumor
Entertainment
Saturday, May 24th, 2014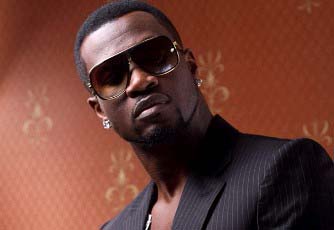 Nigerian Pop duo, Peter and Paul Okoye, known as P-Square, are currently working on their sixth album.
The musical brothers, who recently rode the headlines with stories of their separation, have released photos which shows them actively in a studio, with their elder brother and manager, Jude Okoye, also involved. The photo bore the caption, '#instudio, #workinprogress, #6thalbum.
Sources have revealed that the new album, will contain songs such as 'Personally', and 'Testimoney', as well as many others. P-Square's discography began in 2001 when they won the 'Grab Da Mic' competition, leading Benson & hedges to sponsor their debut album, titled Last Nite, which was released under Timbuk2 music label. P-Square was also nominated as "Most Promising African Group" in the Kora Awards three months after the release of their debut album. They eventually won the 2003 Amen Award for "Best R&B Group".
In 2005, P Square released their second album, Get Squared under their own label, Square Records. This album was marketed nationwide by TJoe Enterprises, although they were still managed by Howie T of Adrot Nigeria Limited. The video for the second album held the #1 position on the MTV Base chart for four straight weeks.
They have an ever growing fan base across Africa with a particular stronghold of diehard fans in South Africa. Late in 2007, they released their best-selling album so far, GameOver. It has sold 8 million copies worldwide.
In 2009, P-Square released their fourth studio album, Danger. The album features collaborations with 2 Face Idibia, J Martins and Frenzy. The first single called "Danger" is a hip hop song with cutting synths and a frog bass baseline similar to an Eminem song. The video affirms this with the presence of clowns and staggered movements in front of the camera reminiscent of comical videos by Eminem. They are also known for the close resemblance which the twins have to American R&B Superstar, Usher Raymond.
On 4 April 2010, P-Square was named the Artist of the Year at the KORA All Africa Music Awards in Ouagadougou, Burkina-Faso while they were in London for a Concert at the Troxy, and they will receive a whopping sum of $1 Million Dollars as the Award Winners, in Ebebiyin City.
Short URL: https://www.africanexaminer.com/?p=11711