PDP Lawmakers Resolve To Shun Defections, Vows To Provide Viable Opposition
Featured, Latest News, Politics
Tuesday, June 2nd, 2015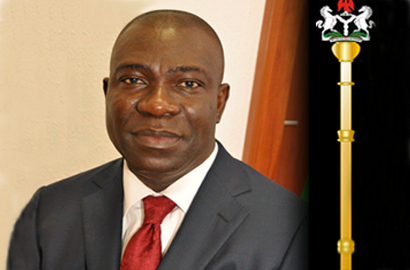 Ayodele Afolabi, Abuja – Lawmakers elected on the platform of the Peoples Democratic Party, PDP, for the incoming National Assembly rose from a one-day retreat in Port Harcourt, Rivers State, with a firm resolve to shun defection, speak with one voice, and benchmark the activities of the ruling All Progressives Congress to the benefit of Nigerians.
In an eight-point communiqué issued at the end of its retreat, members of the Forum of PDP National Assembly Members-elect said they also undertook to "provide the nation with a healthy, robust, vigilant, and responsible opposition, to promote democratic good governance, and development".
The communiqué signed by the Deputy President of the Senate, Senator Ike Ekweremadu and the Deputy Leader of the House of Representatives, Hon. Leo Ogor, says the Forum further resolved "to shun defections and remain in the PDP to revive its political fortunes and give Nigerians better leadership; to continue to work as a body and speak with one voice at the National Assembly to further the party's ideologies, interests, and national good; and to set up an effective oversight mechanism to benchmark the activities of the APC-led government on real time basis".
The communiqué notes that PDP leaders and Governors attended the retreat en masse and promised to avail their contingent to the 8th National Assembly all necessary support and cooperate with other critical stakeholders to provide a responsible and effective opposition in the polity.
It says: "The PDP leadership pledged to work with the Members of the PDP in the National Assembly and give them the maximum support to excel as a vibrant opposition in Parliament.
"The PDP leadership and National Assembly Members emphasized the need for an efficient media management and in this regard will partner with the mainstream media to hold the APC-led government accountable to the people of Nigeria in the management of the country.
"The PDP National Assembly Members resolved to partner with the party leadership and PDP Governors to deliver quality governance to the people of Nigeria in PDP controlled states".
The lawmakers-elect also agreed to hold such retreats and other strategic forums from time to time.
Short URL: https://www.africanexaminer.com/?p=23843