PDP Tackles Osun Govt Radio over Allegation of Stolen Electoral Materials
Featured, Latest News
Friday, August 8th, 2014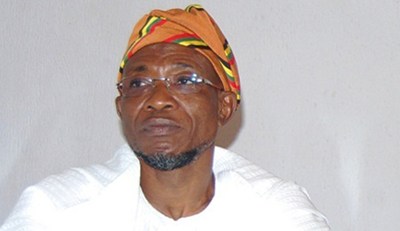 The Director of Iyiola Omisore campaign organization, Prince Diran Odeyemi has spoken with sharpedgenews.com rejecting allegations of being caught with electoral materials.
Prince Odeyemi in telephone interview said that he would take legal actions to seek redress concerning reports of his alleged involvement in perpetrating electoral fraud.
Odeyemi said the allegation betrayed the desperate tales the ruling party in Osun is hawking in order to gain undue advantage in Saturday's gubernatorial poll in which incumbent All Progressives Congress candidate, Ogbeni Rauf Aregbesola is locking horns with Dr. Iyiola Omisore, a former Deputy Governor of the state and one time Senator representing Osun East in Federal Parliament.
Reports on local Osun State Broadcasting Corporation (OSBC) claimed that some people allegedly loyal vigilante groups around the state made arrests of persons. Prince Odeyemi said that his party, Peoples Democratic Party (PDP) was not involved and that the report was a mere "tissue of lies".
The Independent National Electoral Commission (INEC) has also joined in rebutting the allegation broadcast on OSBC.
INEC said that journalists must proceed with caution in reaching conclusions in their reports so as not to be taken for suckers by spin doctors who operate on behalf of all twenty political parties involved in the race. I
NEC said that a total of Nine Hundred and Sixty Thousand, One Hundred and Twenty Four permanent voters' cards were issued in respect of the election and that another four hundred thousand plus are still waiting for collection by prospective electorate.
People's Democratic Party (PDP) is pushing back on what it said was a ploy to perpetuate violence as a way of thwarting democracy.
The party told Sharpedgenews.com that Governor Aregbesola squandered millions of naira to hold down hotel reservations in order to frustrate the process that could lead to a free and fair election.
Sources within PDP told our reporters that miscreants had been gathered in some hotels in order to unleash violence through the use of dangerous weapons if APC loses. PDP says APC cannot win a fair contest.
Several calls placed to Mr. Semiu Okanlawon, Director Bureau of Communications, Osun State, received no response.
The police have now announced restrictions on movement of vehicles and persons in order to put in check anything that could trigger irregularities and violence in the election.
Sharpedgenews.com observed that Ilesha and Osogbo are two potential flashpoints that security operatives are monitoring closely.
Journalists are experiencing difficulties in obtaining accreditation. INEC said that applications and requests closed on Wednesday. Scores of newsmen continue to camp out at INEC office for accreditation.
Short URL: https://www.africanexaminer.com/?p=15921