PDP Will Not Rig Osun Election- Jonathan
Featured, Latest News, News, Politics
Tuesday, August 5th, 2014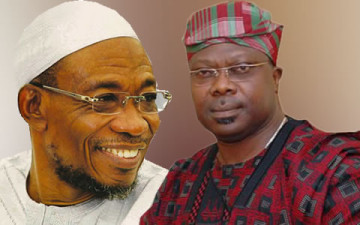 President Goodluck Jonathan has dismissed allegations of potential rigging leveled against the Peoples Democratic Party in Saturday Osun State Governorship election by the opposition All Progressive Congress (APC).
Jonathan told Nigerians in Diaspora yesterday in a meeting at the Nigerian Embassy in Washington, DC, USA that he is a preacher of free and fair election in the country.
The president noted that his administration had put necessary machineries in place to ensure that Saturday election is conducted in peaceful atmosphere.
" There has been series of allegations leveled by APC party that we have already planned to rig Osun State governorship poll. I have been preaching there must be free and fair elections in Nigeria. President Jonathan said.
"Our party is popular, and the wish of the people must surely prevail.  People must decide on who will govern them. I am not planning to rig any election in Nigeria. The fact is that people must be able to choose without their leaders without the fear that they will be intimidated.
"If I eventually loses an election and the election is conducted freely, I have no option than to go back to my house. Credible elections must be institutionalized in Nigeria."
Speaking on unemployment, the president said his administration was doing everything possible to curb the problem, adding that no leader in the world could tackle the issue.
"Let me tell you emphatically that unemployment is a global challenge; there is no leader in the world that can tackle unemployment. We quite agreed that if we don't create jobs, we bound to face problems."
In his response on Boko Haram, Jpnathan reassured that the menace would soon become a thing of the past.
He said that his administration had set aside the sum of $380 million to compensate victims of Boko Haram.
Short URL: https://www.africanexaminer.com/?p=15639