Plateau Professional Coalition Backs Buhari
Featured, Latest News, Nigeria 2015 Election
Thursday, March 26th, 2015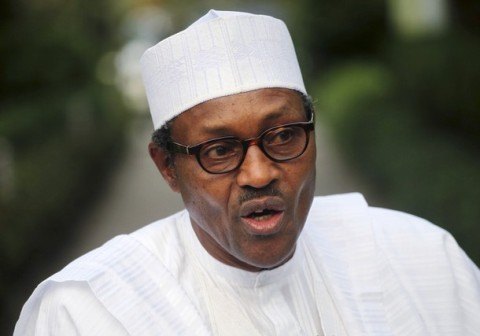 From Agabus Pwanagba, Jos – Less than 48 hours to the Presidential and National Assembly polls, a group under the aegis of Coalition of Plateau Professionals has thrown its weight behind the Presidential candidate of the opposition All Progressive Congress, (APC), Gen. Muhammadu Buhari, urging residents and Nigerians to vote for the former Head of State.
The APC presidential hopeful, and national assembly candidate, come, 28th, March, 2015, saying they will bring the desired change.
Speaking on behalf of the group, Thursday, Mr. Santos Ayuba Larab said, "By sweeping the street, we are trying to keep the street clean, secondly, we are informing people and bringing advocacy to the streets, that we are a peaceful party and peaceful people, thirdly, we are also bringing our candidates on the street; to show people that they are ordinary persons, simple people; they will share in their pains and glory together.
"This whole initiative is the initiative of Coalition of Plateau Professionals; you have doctors, lawyers, engineers, teachers, artisans among others; in our midst who believe that the wind of change is about to sweep Nigeria and the sweeping exercise is the one that will start on the 28th, March, 2015, and co-incidentally, in Plateau the last Saturday of the month is marked as sanitation day, what a co-incidence and a co-incidence that we will rejoice when the results are announced" said the group.
On the response of the people, to the sweeping exercise, which took place on Ahmadu Bello way, which is the central business area of Jos, the Plateau State Capital, Larab said, "The response of the people is tremendous, a lot of people share in the passion that they need change in Nigeria".
Larab pointed out: "What we are doing is to keep the streets clean, because we are sweeping bad political leadership, impunity, social malaise, corruption, immoral values that are not supposed to be associated with us".
He said they were supporting Buhari and other APC candidates, because they believed in the ideals of the party and that Buhari would bring the desired change Nigerians have been craving for.
The Coalition called on Plateau residents and Nigerians to vote for Buhari and other APC candidates to ensure they get the desired change.
The group also urged INEC to ensure that it conduct free, fair and credible polls.
Short URL: https://www.africanexaminer.com/?p=22945