Prepare For Jail, Rivers APC Tells Resident Electoral Commissioner, PDP Chiefs
Featured, Latest News, News From The State, Politics
Sunday, May 17th, 2015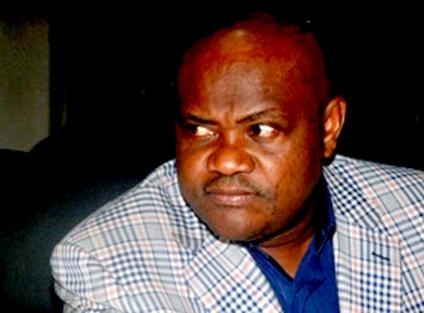 Rivers State Resident Electoral Commissioner (REC), Mrs. Gesila Khan, has been told to get ready to go to jail for her inglorious role in colluding with the State Chapter of the Peoples Democratic Party (PDP) to rig the March 28 and April 11 elections in the State and for obstructing justice by blocking the All Progressives Congress (APC) in the State from having access to relevant electoral materials with a view to seeking redress at the Election Petition Tribunal.
"In case Mrs. Khan has forgotten, we wish to remind her that there is always a day of reckoning and that it is inescapable. Since she has chosen to collude with evil men to pervert justice for pecuniary gain, Mrs. Khan should prepare for the inevitable consequences of her actions. Her chosen path can only lead to jail and to monumental disgrace," Rivers APC said in a statement issued on Sunday in Port Harcourt by the State Chairman, Dr. Davies Ibiamu Ikanya.
Ikanya said that the antics of the Rivers REC notwithstanding, the party is determined to expose her atrocities and those of her PDP collaborators at the Election Petition Tribunal and ultimately retrieve the mandate which the electorate in Rivers State freely gave to APC.
"Mrs. Khan should be aware that she shares in the bloodguilt arising from the murder of about a hundred APC members by Rivers PDP leaders and their paid agents. Of course, these sponsors of violence that populate Rivers PDP should be aware that they must taste the wrath of the law for their acts of infamy in Rivers and must surely spend some years in prison to serve as a lesson to people of their ilk. Where such characters are not duly punished we will never have a fair and peaceful election in Nigeria," the statement said.
Rivers APC commended President-elect, General Muhammadu Buhari (rtd.), for sympathising with the people of Rivers State on their ordeal during the elections. "We are eminently proud of the President-elect and we warmly commend him for publicly declaring that his administration will not forgive and will not forget those who perpetrated killings and arson in Rivers State during the elections. We assure our dear President-elect that we on our part will stop at nothing to retrieve our mandate and to ensure that those unjustly killed by enemies of democracy in connection with the elections are eventually made to answer for their crimes," Rivers APC stated.
Signed: Chief Eze Chukwuemeka Eze,
SSA on Media and Public Affairs to the State Chairman, APC Rivers State
Short URL: https://www.africanexaminer.com/?p=23561