Probe Ihejirika, Sheriff Now – Northern Elders Tell Jonathan
Featured, Latest News, National News, News
Monday, September 8th, 2014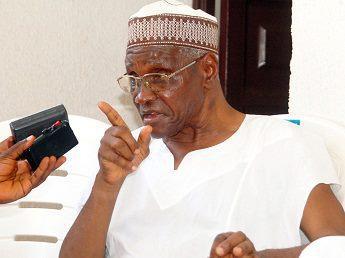 Agabus Pwanagba
The Northern Elders Forum has decried President Goodluck Jonathan's silence over recent revelation of some alleged sponsors of Boko Haram by Australian Australian negotiator, Mr. Stephen Davies.
The Forum urged President Jonathan to probe the alleged involvement of former Chief of Army Staff and former Governor of Borno State both of whom were mentioned asculprits in the growing support of the insurgents by Mr. Davies.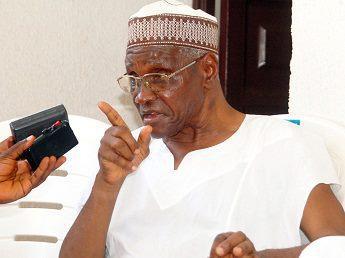 Secretary of the Forum, Professor Ango Abdullahi, in a press statement made available to African Examiner on Monday said the allegations are serious enough not to be merely repudiated, adding that President Jonathan owes Nigerians some explanations.
The group maintained that it expects a full scale investigation and if necessary prosecute the persons involved in escalating mayhem caused by the sects and that the issue must not be swept under the carpet.
It reads: "The silence of the Presidency on this matter is likely to be construed as full acceptance of all the disturbing, allegations made by Dr.Davies with the rapid territorial gains in vast areas of Nigerian soil, and what appears as imminent fall of key cities and towns to the insurgence.
The statement lamented that ''there is no going back in our commitment to reverse these creeping disasters when the military have indicated prolong neglect and abuse its political and professional leadership.''
The Forum therefore, called on the President to overhaul the leadership of the Military to arrest the barbaric killing of innocent citizens, and that the country should not concede any territory to the insurgents.
The statement noted with dismay, the inauguration of Board of Trustees of the Forum when the principal actors were players in President Jonathan's re-election bid and described them as ''faceless people behind Northern emancipation.''
nThe Northern Elders also advised INEC to create an environment where people would be highly oriented and educated on proper electoral laws to actively participate in political activities come 2015.
Short URL: https://www.africanexaminer.com/?p=17200