Provocative statements: Call your Aides to Order – UPP warns Jonathan
Featured, Ignatius Okpara, News
Monday, September 23rd, 2013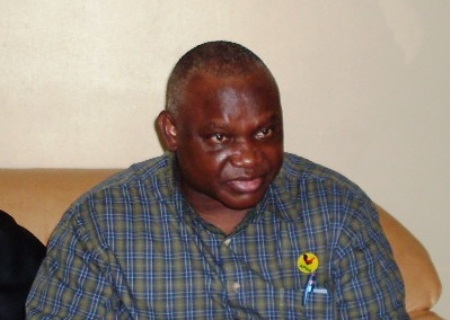 Ignatius Okpara, Enugu
Newly registered United Progressive Party UPP, has called on President Goodluck Jonathan to restrain some of his overzealous aides from making provocative statements when ever opposition parties criticises any of the federal government unpopular policies.
UPP, made the call on Monday, during the official presentation of its gubernatorial candidate for the November 16th Anambra state election, Prof. Ndubuisi Akanegbu, to party members in Enugu.
The party, noted that the poor quality of opposition being practiced in Nigeria, today, "smacks of mudslinging, denigration of constituted authority and use of acerbic language."
It however, warned that if noting is done urgently to check the ugly trend, it could further heat up the polity and drive it along dangerous lines.
A communiqué from the party signed by its National chairman, Chekwas Okerie and national secretary, Bello Umar, read in parts, "The National Executive Council urges President Goodluck Jonathan to show more leadership in the face of obvious provocation and restrain some of its over-zealous aides who react to the criticism of the opposition in a manner that suggests a country in a state of war because two wrongs cannot make a right."
The party, pledged to carry out a credible and intensive campaign for the forthcoming Anambra State governorship election.
It said that the campaign would be issue-based, "devoid of mudslinging, name-calling and violence," and urged other political parties to do same.
UPP NEC, had told newsmen, during its meeting, it reviewed the strategic reasons for the withdrawal of its governorship candidates and substituting them with other candidates and approved the initiative.
"Consequently, Prince Ogochukwu Akanegbu has voluntarily withdrawn his candidature in favour of Prof. Ndubuisi Akanegbu, while Mr. Chuba Nwachukwu has done the same in favour of Prince Ifeanyi Ezechukwu," the party's NEC discolsed in the communiqué.
Short URL: https://www.africanexaminer.com/?p=1628