Rights Group Wants Thorough Police Investigation Over Death Of 9 Year Old Girl In Enugu
Latest News, News Across Nigeria, News From The State
Friday, January 6th, 2023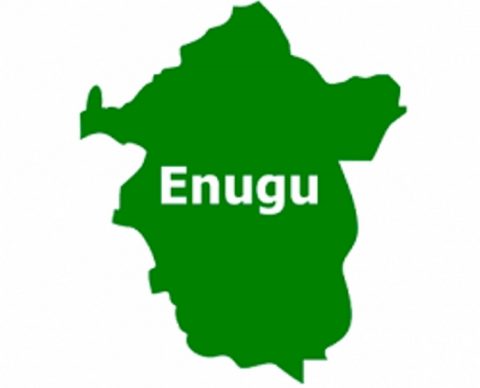 (AFRICAN EXAMINER) – A human rights body, Civil Rights Realization and Advancement Network (CRRAN), has called on police Authorities and Enugu state government to carry out a thorough Investigation into the recent death of a nine year old house help girl, Precious Korshima by her Madam, Mrs Ujunwa Ugwuoke in Enugu.
"It will be recalled that we earlier made a petition dated 23rd December 2022, to the Commissioner of Police Enugu State in respect of the above-mentioned matter on behalf of Mr. James Achikpi Korshima (Jerry B) from Vandeikya Local Government Area of Benue State, over the death of his 9 year old daughter Precious korshima who was beaten to death, by her Madam, Mrs Ugwuoke, who subsequent dumped her corpse in a bush.
"We commend the state Commissioner of Police for ordering immediate transfer of the case to the Homicide Section of the State Criminal and Investigation Department for proper and thorough investigation.
"Korshima said during the course of the investigation Ujunwa Ugwuoke took him and the Police investigators to Ituku community where she dumped the corpse before it was burnt on the order of the Igwe by the youths.
President of CRRAN, Olu Omotayo Esq made the call in another letter of appeal for thorough investigation into the matter addressed to the Enugu Commissioner of police Ammad Amanni, and made available to African Examiner Friday in Enugu.
He said: "Korshima further said he and the Police investigators and a medical expert later went back to recover the bones so that the medical expert can confirm whether the bones are actually that of human being/his child.
"Korshima said his main problem now is that he has no means to provide the N100,000 thousand Naira needed to be paid to conduct the test on the bones , as the husband of the suspect who earlier agreed to pay later declined and said he can only provide N50, 000 Naira only.
"The confirmation of whether the bones are that of human being or not, are vital to a successful investigation and we submit that it is the duty of the Government to provide fund for this type of medical examination in a criminal trial.
"We therefore appeal to the state government /or well- meaning Nigerians to assist and ensure justice for the family of the deceased.
"Though it is good as Police told Mr. Korshima that they are ready to charge the matter to Court, but it will be untidy if the medical examination on the bones are not conducted so that Korshima who appeal that the bones be given to him to go and conduct burial of his child.
"Another very important point raised by Korshima is the non- visit of the Police to the "scene of crime". We submit that the Police supposed to visit the scene of crime which is the home of Ugwuokes' at Fidelity Estate because that is the place where the child was killed and further clues can be obtained thereafter.
Short URL: https://www.africanexaminer.com/?p=84271