Rivers APC Carpets PDP For Rejecting Card Reader Machine
Latest News, News, Nigeria 2015 Election, Politics
Sunday, March 8th, 2015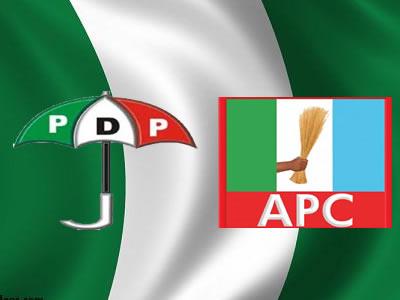 By Jude Amadi – The ruling Peoples Democratic Party (PDP) is not ready for the forthcoming 2015 general elections, the Rivers State Chapter of the All Progressives Congress (APC) has said.
Rivers APC Chairman, Dr. Davies Ibiamu Ikanya, said Sunday in Port Harcourt that this explains the desperation of the party to scuttle the polls with one booby trap after another.
His words: "The rejection by PDP and President Goodluck Jonathan of the card reader machines which the Independent National Electoral Commission (INEC) has successfully tested and intends to use for the March 28 and April 11 general elections did not come to us as a surprise because PDP as a party has not prepared well for the polls.
"It had hoped to rig its way to victory as usual and has purchased and hoarded the Permanent Voters Cards (PVCs) of many Nigerians but has been frustrated by INEC's ingenuity in introducing the card reader machines, which has disorganised its rigging plot.
"We can now understand why 14,000 PVCs of the Rivers State electorate have been declared missing by INEC as these are some of the cards stolen by PDP in its bid to rig the elections," Dr. Ikanya said.
"After succeeding to postpone the February 14 presidential election to buy time and seeing that Nigerians are hell-bent to sack his clueless and corruptive administration, Jonathan and his failed party are now preoccupied with their satanic plot to sack INEC Chairman, Prof. Attahiru Jega, and bring in someone who will do their bidding by abandoning the use of card readers so as to create the necessary foundation for them to rig.
"Their rejection of the card reader machines after the same machines were approved and the contract for their purchase awarded by the Federal Executive Council under the watch of President Jonathan simply demonstrates that Jonathan and his doomed party are either not ready for this election or are looking for anything they can use as an excuse to abort it once again."
Short URL: https://www.africanexaminer.com/?p=22598