Sack Interior Minister Now Over Tragic Recruitment Exercise – Rivers APC
Featured, Latest News
Monday, March 17th, 2014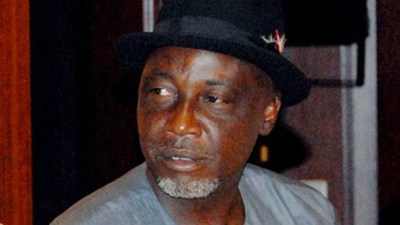 The Minister of Interior, Mr. Abba Moro, has no reason to remain in office a day longer after supervising yesterday's tragic nationwide recruitment exercise of the Nigeria Immigration Service during which over 20 applicants died during the stampede that occurred at some of the test centres across the country, the All Progressives Congress (APC), Rivers State Chapter, has said.
The party in a statement issued on Sunday by the State Interim Chairman, Dr. Davies Ibiamu Ikanya, regretted that "rather than demonstrate sincere sorrow over the avoidable death of our youths, Interior Affairs Minister Abba Moro had the effrontery to blame the victims for the cruel fate that befell them."
"Our attention has been drawn to media reports in which Mr. Abba Moro claimed that the applicants lost their lives due to impatience and for not following the laid-down procedures spelt out to them before the exercise. This is the height of insensitivity by a Minister who by now should have handed over his resignation letter for poorly managing a recruitment exercise that turned the venues into the graveyard of innocent youths," APC Rivers said.
The party advised President Goodluck Jonathan "to without delay relieves Mr. Abba Moro of his appointment as he has showed that he is not fit to continue in that capacity".
APC also berated the Federal Government "for creating the monster of unemployment which has culminated in the avoidable death of our future stars". It commiserated with the families of the bereaved and wished those injured speedy recovery.
"To reduce the anguish of the victims, the Federal Government should foot the bill for the treatment of all those injured during the tragic exercise. It should, in addition, bear the cost of the burial of the dead and pay the families at least two years salaries," APC Rivers said.
It advised the PDP-led Federal Government to start packing its bags and prepare to quit the Aso Rock Presidential Villa after the 2015 elections as they have punished Nigerians, particularly the youths, long enough.
According to party, "First, it was the closing of universities and keeping the students at home for about six months, the indefinite closure of polytechnics and Colleges of Education, and now the murder of our innocent youths desperate for a source of living in the guise of providing them with Immigration jobs".
"It is very unfortunate and sad that the present administration at the centre lacks what it takes to govern a nation like Nigeria as it is overwhelmed by the issues of governance. Our roads are now death traps, our hospitals mere consulting centres. Corruption is at the highest level and Nigerians can no longer be sure of seeing tomorrow as the security of the nation is at a zero level", the statement concluded.
Short URL: https://www.africanexaminer.com/?p=9198