Ndoma-Egba Rejects Cross River Central Senatorial Primaries, Petitions PDP Appeal Panel
Featured, Latest News, News From The State, Nigeria 2015 Election
Wednesday, December 10th, 2014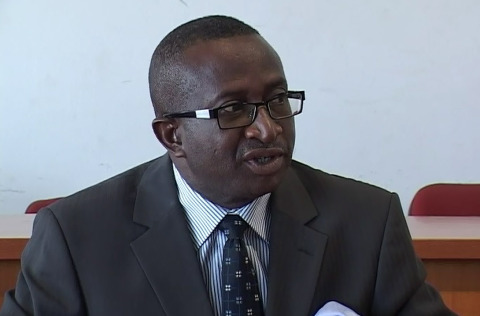 Collins Amadi, Abuja – The Senate Leader, Sen. Victor Ndoma-Egba has rejected the just concluded Cross River Central senatorial primaries, saying the exercise was fraught with "violent atmosphere, non-display of sensitive materials, Manipulation of delegate list and non-delegates voting."
According to the result of the election, Ndoma-Egba failed to secure a return ticket losing the primary to Hon. John Owan Enoh, Chairman of the House Committee on Appropriation.
However, in a petition dated December 8, 2014, addressed to the People's Democratic Party, National Assembly, State Electoral Appeal Panel, Ndoma-Egba, detailed how the primary manipulated, arguing that officials flouted the provisions of the electoral laws.
His words:
"The exercise was fundamentally and fatally flawed as it fell short of the minimum integrity for an electoral process. The exercise was in complete disregard of the PDP's guidelines for primary election in the following: the delegates' list; accreditation, violent atmosphere, non-display of sensitive materials and non-delegates voting.
"Militants was imported from outside the state and had, indeed, killed one Friday Ajaghe in Obubra Local Government Area the day before. The whole area had become so militarised that delegates were outnumbered by gunmen."
"The list of delegates used for the primaries was not made public. This was imperative as two lists were in circulation,"
"They brandished a delegate's list which was not made public. My agent, Hon. Ernest Irek protested vehemently but was shouted down. My agent tried to impress on them that there was a list that had INEC approval but they resisted.
"My agent drew their attention to section 28 (c) of the PDP's guidelines which explicitly states that the number of delegates accredited shall be publicly announced and entered on the appropriate form designed for that purpose before commencement of the election. This was not done. This provision of the guidelines is mandatory,"
"Accreditation that was to start at 8:00am and end at 12:00 noon did not start until about 2:30pm, well beyond the stipulated time. This act alone should have rendered the whole exercise null and void.
"Given these, I totally reject the outcome of the purported primaries for the district and therefore, pray this distinguished panel to cancel the primaries. I trust you to give this appeal your dispassionate consideration in the interest of justice, the sanctity of the electoral process and our democracy.
"It must be clearly stated that delegates list for party primaries is akin to the national voters register for the purpose of party internal elections that should be available for the scrutiny of participants prior to election.
"It's strange that list of delegates election equivalent of voters register that should ordinarily comprise of elected ad hoc and statutory delegates for the various elections, that ought to be made available to all stakeholder including INEC has been a matter of conjecture and work in process."
Short URL: https://www.africanexaminer.com/?p=20488