South Africa Court Says Zuma's no-confidence vote Can be Done in Secret
Latest News, Southern Africa
Thursday, June 22nd, 2017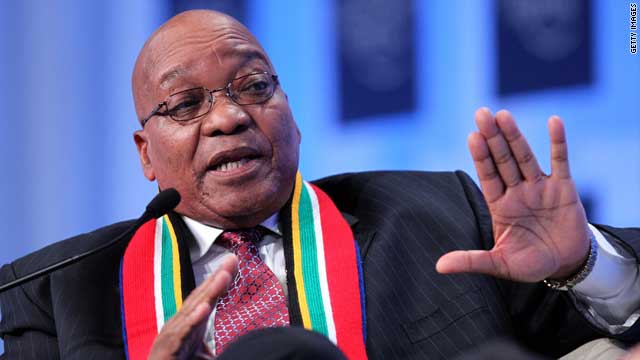 South Africa's highest court has ruled that a vote of no-confidence against President Jacob Zuma can be held in secret.
The constitutional court said that the Speaker of parliament had the right to order such a move. She had previously stated she did not have the power.
Opposition parties believe that under a secret ballot, MPs from Mr Zuma's ANC party would vote against him.
He has survived several previous votes of no-confidence.
Mr Zuma has been under constant pressure over everything from corruption allegations to a controversial cabinet reshuffle that saw his widely respected finance minister fired.
Delivering his verdict, Chief Justice Mgoeng Mgoeng said that under South Africa's separation of powers, it was up to the Speaker of parliament to decide how the vote was conducted.
The Speaker, Baleka Mbete, is a top ANC official and had argued that the rules of parliament did not allow for a secret ballot. She is yet to say if she will order such a vote.
Mr Zuma said the ruling was unfair, telling parliament "you are trying to get a majority you don't have by saying 'secret ballot'"./BBC 
Short URL: https://www.africanexaminer.com/?p=39827