South Africa: Jacob Zuma Leads Amidst Allegation Of Corruption
Featured, Latest News, News
Wednesday, May 7th, 2014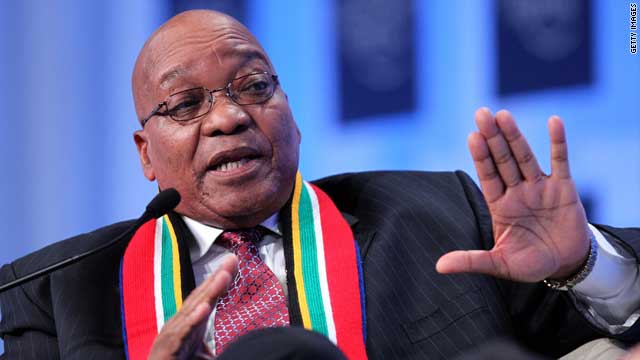 Oyewale Oyelola
South Africa President, Jacob Zuma of African National Congress is current leading in Wednesday Presidential election.
ANC is leading majority of polling stations as people of South Africa await official result in the fifth presidential election after the end of apartheid rule and first time the free born will be voting- free born is the term for South Africans born after apartheid which constitute about 10 percent of 25million registered voters.
African Examiner gathered that ANC will win the election with wide margin despite corruption allegation against Jacob Zuma administration amidst increase unemployment in the country.
Majority of south Africans believe they owe ANC that fought the white during the dark age of apartheid where minority white discriminate and oppress the black majority.
Although, President Jacob Zuma was booed by crowd at the memorial service for first elected president of free South Africa, Late Nelson Mandela who spent 27years in prison for fight Apartheid regime in last year December. ANC in their campaign appealed to people of country to vote for the party in honor of Madiba, the slogan reads: Do it for Madiba, Vote ANC.
President Zuma was been challenged at the poll by Democratic Alliance`s party leader & presidential aspirant Helen Zille who has always been the strongest opposition to ANC,also the expelled ANC youth league president Julius Malema now leader of Economic freedom fighter.
The official election result is due to be announce on Thursday evening by the electoral body.
Short URL: https://www.africanexaminer.com/?p=11010