South Africa Supreme Court Orders President Zuma to Face Corruption Charges
African News, Latest News, South Africa, Southern Africa
Friday, October 13th, 2017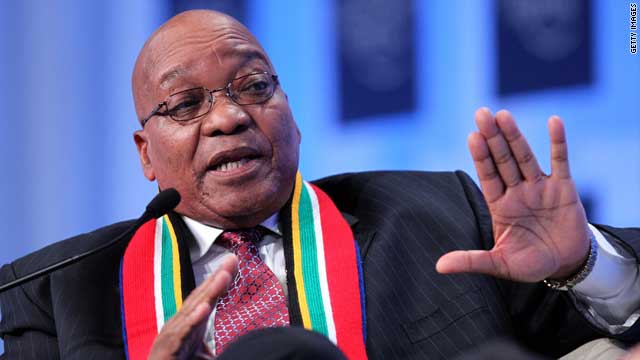 (AFRICAN EXAMINER) – The Supreme Court of Appeal has ruled that embattled South Africa's President Jacob Zuma must face charges of corruption, fraud, racketeering and money laundering.
The court agreed with a lower court ruling last year that prosecutors could bring back 783 counts of corruption relating to a 1999 arms deal.
The charges had been set aside eight years ago, paving the way for Mr. Zuma to become President.
As he has done in the past – claiming innocence, President Zuma in a statement said the ruling was "disappointing", yet, anticipated.
Following the latest ruling, it is now expected that South Africa's National Prosecuting Authority (NPA) will consider representations from President Zuma's legal team before making a decision about whether to prosecute him, it added.
Among the charges against Zuma was the one on his relationship with a businessman, Shabir Shaik, who was tried and found guilty in 2005 of soliciting bribes from a French arms company "for the benefit of Zuma".
Mr. Zuma and other government officials have been accused of taking kickbacks from the purchase of fighter jets, patrol boats and other arms.
Charges were first brought against Mr. Zuma in 2005 but dropped by prosecutors in 2009.
However, the High Court last year in the capital, Pretoria, ruled in a case brought by the opposition Democratic Alliance that he should face the charges.
Mr. Zuma has challenged the Supreme Court of Appeal.
Short URL: https://www.africanexaminer.com/?p=41098