Stormy CONFAB Sessions Worry Presidency
Featured, Latest News
Wednesday, March 26th, 2014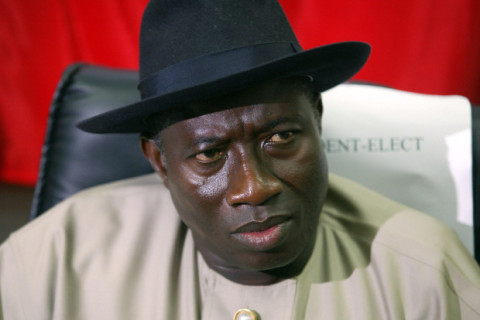 Developments at the National Conference are unsettling the presidency, a key figure in government has told Newspot Nigeria, as delegates to the conference continue to bicker over the stipulation by President Goodluck that resolutions would be passed by 75 percent of the delegates when they cannot do so through consensus.
To put a quick end to the storms over the issue at the confab and to avert the divisions becoming permanent and setting the tone for the entire conference, President Goodluck Jonathan is said to be contemplating reaching out to the leadership of the Conference to ensure proper management of deliberations on divisive issues, especially as the conference is still at its preliminary stage.
A key figure at the presidency told Newspot Nigeria Tuesday that Jonathan was not happy with developments at the Confab with the delegates bickering on voting procedure.
Each of the Confab sittings had been characterised by rowdy scenes with demonstration of temper by delegates each time contentious issues were on the table.
Since the delegates commenced plenary, they have been sharply divided on whether to adopt two-third majority or 75 percent of the votes when the conference cannot reach consensus on a matter.
The issue had clearly split the delegates along geographical zones in which case the southern delegates were in support of two-third voting procedure, while delegates from the north were firmly rooting for three-quarter voting procedure.
However, the view in the Presidential Villa as at Wednesday afternoon was that the issue should not be allowed to stifle progress at the Confab.
Some delegates had blamed the Presidency for causing the crisis at the Confab on the basis that it stipulated three-quarter majority in the Conference Report as a voting procedure for decision taking.
"There has been suspicion that some delegates were all out to discourage the passage of some key proposals such as resources control, power devolution, true federalism, State Police and others they consider not to be in the interest of their people.
Some northern leaders, prior to the commencement of the Confab had opposed the concept of resource control, arguing that the oil wealth belongs to the entire country rather than the producing states.
As at the time of filing the report, the Confab was yet to take a concrete decision on voting procedure although the Chairman, Justice Idris Kutigi, had made consultations with delegates through their geo-political zones on the need to take a common stance on the issue.
Newspot
Short URL: https://www.africanexaminer.com/?p=9516