Support War Against Corruption; Minister Tells OAPs
Latest News, News
Sunday, January 24th, 2016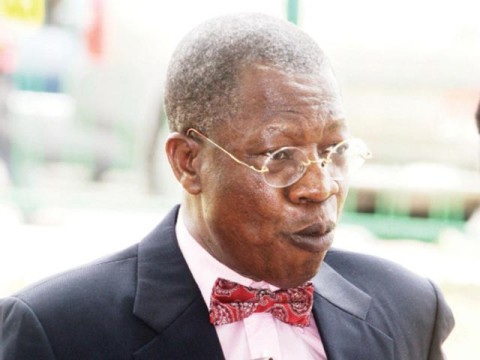 The Minister of Information and Culture, Alhaji Lai Mohammed, has urged On-Air Personalities (OAPs) in the country to support the Federal Government in prosecuting the war against corruption, using their various platforms.
The Minister made the appeal in Lagos on Saturday when he met with OAPs from radio and television stations, in continuation of his ongoing consultation with key stakeholders in the information and Culture sector.
While speaking at a meeting Saturday in Lagos with OAPs in radio and television stations, the Minister reiterated "President Buhari is leading the war against corruption right from the front, and we implore all Nigerians to support him. We appeal to you to leverage on your important platforms to support this war by ensuring that Nigerians are well informed about the evils of corruption".
Explaining why Nigeria must fight corruption to a standstill, Alhaji Mohammed said it deprived the people the opportunity of reaping the dividends of democracy, in addition to stifling good governance.
He sought the support of the OAPs, whom he said occupy a very important space, for the various campaigns that have been launched or are about to be launched by the ministry.
"The National Security Awareness Campaign, aimed at rallying the support of Nigerians for the war on terror, is ongoing. Of course, you are aware that the National Sensitization Campaign against Corruption was formally launched in Abuja on Monday, with a view to rallying Nigerians against the cankerworm of corruption which has eaten deep into the fabric and body of our society.
"We are also preparing to launch a National Re-orientation Campaign, which is tagged 'CHANGE BEGINS WITH ME', to achieve a paradigm shift in the way we do things and inculcate discipline into our lives. I do know that these topics have come up for discussion in your various shows, and I commend you for that," the Minister disclosed.
He also commended the OAP's for discharging their duties creditably, saying their invaluable role helped to ensure a largely violence-free election in 2015; a successful and historic transfer of power.
It would be recalled the Information Minister had earlier met with the Broadcasting Organization of Nigeria, Nigeria Union of Journalists, Nigerian Guild of Editors, Nigerian Association of Women Journalists, Online Publishers, Radio, Television and Theatre Arts Workers Union as well as Civil Society Organizations (CSOs).
According Alhaji Mohammed, the meetings with OAPs was aimed at ensuring that all stakeholders are carried along in the formulation and implementation of relevant policies, and to also bridge the information gap between the government and the people.
Short URL: https://www.africanexaminer.com/?p=29673