Sweden Drops Rape Charges Against Wikileaks Founder, Julian Assange
Europe, Featured, Latest News, World News
Friday, May 19th, 2017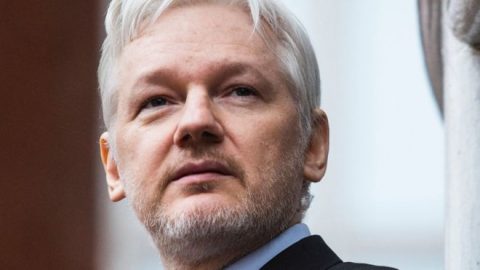 BALTIMORE, MD (AFRICAN EXAMINER) – Relief came the way of the foremost Wikileaks Founder, Julian Assange as Sweden Friday decided to drop her rape investigation on him.
Top prosecutor Marianne Ny confirmed that his arrest warrant has been revoked as it was impossible to serve him notice.
Mr. Assange, 45, who is believed to have lived in the Ecuadorean embassy in London since 2012, is worried that extradition to Sweden would lead to extradition to the US where he has since been declared wanted over many classics documents leaks.
Following the allegations, Ecuador has called on the UK to allow the accused safe passage out of the country.
Despite the withdrawal of the charge, police in London insist Assange would be arrested if he is released.
Explaining its position, the Metropolitan Police Service (MPS) said Mr. Assange still faced the lesser charge of failing to surrender to a court, an offence punishable by up to a year in prison or a fine.
In Spite of the Police position, UK authority is yet to comment on whether it has received an extradition request from the US, where Mr. Assange could face trial over the leaking of hundreds of thousands of secret US military and diplomatic documents.
The pioneer whistle blower Swedish lawyer, Per Samuelson, pointed out that the prosecutor's decision on Friday represented "a total victory" for his client.
Still, the Wikileaks founder in a tweet snapped: "Detained for 7 years without charge… while my children grew up and my name was slandered. I do not forgive or forget."
On their own, the plaintiff in the rape case was according to her Lawyer was "shocked" by the decision. She had reportedly maintained her accusations against Mr. Assange.
Short URL: https://www.africanexaminer.com/?p=39328