Uber Picks Expedia's Khosrowshahi as New CEO
Business, Featured, IT & Telecoms, Latest News
Monday, August 28th, 2017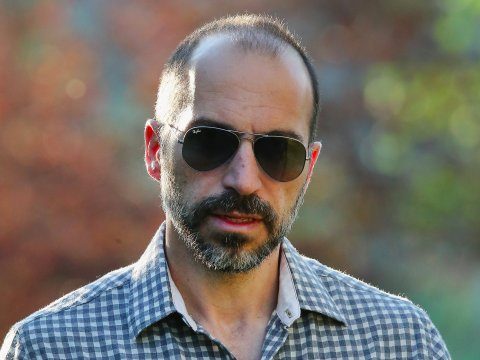 Photo caption: Dara-khosrowshahi
(AFRICAN EXAMINER) – Uber's board has selected Dara Khosrowshahi, the head of Expedia, to serve as its new chief executive, according to two people familiar with the decision, as the troubled Silicon Valley company looks to turn over a new leaf.
The unanimous vote on Sunday came after months of infighting, leaks and divisions on Uber's eight-person board, which has struggled to unite after former chief executive Travis Kalanick was ousted by investors in June. Mr Khosrowshahi has not publicly confirmed whether he will accept the job.
On Sunday night the final paperwork for the appointment was still being signed, according to people close to the process, who said Uber could make a formal announcement as soon as Monday morning. The Expedia chief was one of three finalists for the role, along with Meg Whitman of Hewlett Packard Enterprise and Jeff Immelt of General Electric.
The deep divisions on the Uber board have complicated the chief executive selection process, and Mr Immelt announced early on Sunday that he was withdrawing his candidacy.
Several Uber shareholders contacted by the Financial Times said they were happy with the board's choice of Mr Khosrowshahi and relieved that the search was finally over. One shareholder said he was "delighted", pointing to Mr Khosrowshahi's "proven track record" and "good approach to corporate culture" as important qualities. Another said he changed his mind about selling his Uber shares following news of Mr Khosrowshahi's selection.
Mr Khosrowshahi, 48, has been chief executive of Expedia for more than a decade, leading the company through a period of double-digit revenue growth at a time when the travel industry is being disrupted by upstarts such as Airbnb.
His task at Uber will be to restore the image of a company that has been badly damaged by a series of crises, including a lawsuit in which Benchmark, a major shareholder, is accusing Mr Kalanick of fraud and attempting to remove him from the board.
Mr Kalanick denies those allegations. Born in Tehran, Mr Khosrowshahi studied engineering at Brown University.
He cut his teeth in banking, and then worked for Barry Diller at IAC, which bought Expedia and then appointed Mr Khosrowshahi chief executive./Financial Times
Short URL: https://www.africanexaminer.com/?p=40571