UK's claim on Ibori shareholding in Oando "incorrect and misleading"
Latest News, News
Tuesday, September 17th, 2013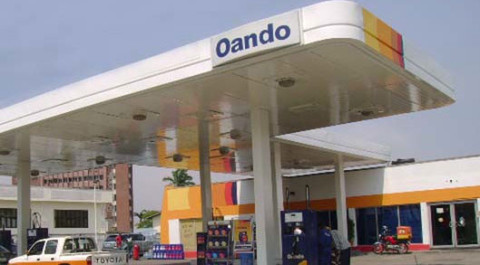 The African Examiner,
Oando Nigeria Plc has refuted the UK prosecutor's claim on Ibori shareholding in Oando saying the claim is incorrect and misleading.
In a swift reaction to media reports claiming that former Governor of Delta State, Chief james Ibori, hid some of his stolen assets in Oando Nigeria Plc, the company has stated that there is no factual basis for the assertion.
Describing the claim as "incorrect and misleading," Oando, in a statement signed by its Head, Corporate Communications, Oando Plc, Ainojie Alex Irune, dismissed the claim that Ibori owns "a large part of Oando."
The statement disclosed that based on the company's current shareholder register, "Mr. James Ibori's shareholding stands at 443 shares out of a total issued and paid up capital of 6.8 billion ordinary shares, which is clearly insignificant."
It added that sometime in 2004, its affiliate, Ocean and Oil Services Limited, innocently sold approximately US$2.7 million in 3 separate transactions over a period of 7 months to companies indirectly controlled by Ibori, out of a total of approximately US $800 million.
Laying emphasis on its innocence, the statement noted that Oando is not a party to the confiscation proceedings, adding that "there is no suggestion from the prosecution of any wrongdoing on the part of Oando."
The company reiterated that it is devoted to the "principles and implementation of good corporate governance and recognizes the dependence of long-term prosperity on accountability to its shareholders.
"Oando is also the first Nigerian company to sign the Pact Against Corruption Initiative and the Convention for Business Integrity," the statement said.
Prosecutors in a confiscation hearing to determine the amount of assets owned by Ibori at the Southwark Crown Court in London had yesterday claimed that the jailed former governor hid some of his assets in Oando.
The court had, in 2012, jailed Ibori for 13 years in the United Kingdom following his conviction on fraud and money-laundering charges.
Short URL: https://www.africanexaminer.com/?p=1294