UN Agency Rolls Out Measures To Boost Tourism in Nigeria
Latest News, News
Thursday, July 28th, 2016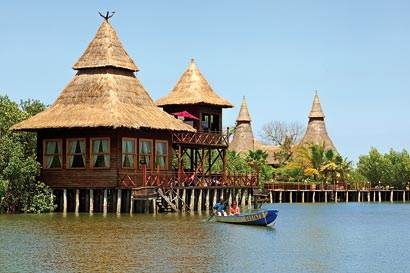 BALTIMORE, MD (AFRICAN EXAMINER) – Offering of technical assistance, capacity building and the revision of the Tourism Master Plan, are parts of the new measures just rolled out by the UN World Tourism Organization (UNWTO) to ensure the development of tourism in Nigeria.
The Agency announced the measures, which also include the organization of international conferences in Nigeria and the certification of tourism courses, at the end of a two-day meeting between the Minister of Information and Culture, Alhaji Lai Mohammed and the global tourism agency in Madrid, Spain, Wednesday.
Nigeria at the meeting, which held at the UNWTO headquarters, expressed interest in
hosting the 60th meeting of the global Agency's Commission for Africa in 2018 in order to attract global attention to tourism potentials in the country.
In addition, the organization is also widening access to its e-library for Nigerian tourism officials and offering support for relevant tourism institutions and agencies in the country.
Under the UNWTO's technical assistance programme, Nigeria will be assisted in the area of data collection for the elaboration of tourism statistics, rural tourism development, hotel classification and in designing programmes to create awareness for tourism.
In the area of capacity building, the focus will be on the empowerment of women in tourism through the centres being planned for the six geo-political zones and the training of festival managers, among others.
UNWTO Secretary-General Taleb Rifai, who led the agency's strong delegation to the meeting, said the implementation of the programmes would start immediately and continue for the next two years.
He commended the Minister for his "great intelligence and big vision" for tourism in Nigeria, adding that the "good chemistry" between him and the Minister must be used for the good of Nigeria.
For his part, Alhaji Mohammed who led the Nigerian delegation to the meeting, described it as "most useful" and beneficial to the country.
"I want to express the appreciation of the Government and people of Nigeria to the UNWTO for their support. You have been passionate in your collaboration and you have helped us in more ways than we could imagine," the Minister said.
The meeting, which marked the return of Nigeria to the centre stage of the organization it joined in 1975, was held at the instance of the UNWTO Secretary-General, who invited the Minister to the Agency's headquarters after the two met at the 58th UNWTO CAF Meeting in Abidjan, Cote d'Ivoire, last April.
Short URL: https://www.africanexaminer.com/?p=34549