United Nations Open Office in Calabar
Uncategorized
Wednesday, November 6th, 2013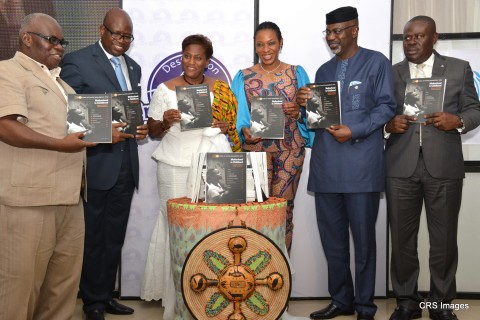 The African Examiner
United Nations has inaugurated its South-South and South-East office in Calabar, the Cross River State capital.
Speaking while taking over the office which was donated by the Cross River State Government, the UN Resident Co-coordinator Mr. Dauda Toure, said the choice of Calabar was informed by the quality of leadership of the state.
UN Resident Coordinator and UNDP Resident Representative in Nigeria, explained that the building which will be known as UN House will enable the UN System achieve much greater impact in reducing poverty and improving quality of life of people through better coordination, especially at the country level..
Toure said, "By working together, the UN_system can provide advice and assistance in a wide range of issues and also ensure that the support provided by each agency is complementary rather than duplicative.
"Obviously, having all UN agencies in one premises is bound to reduce transactional cost for the host state, partners, and UN through common service and improved business efficiency practices. The common premise therefore gives true and practical meaning to the UN Reform as partners and Government is able to access an array of quality expertise advice from the UN agencies, funds and programmes at one location".
He assured the state that the provision of the office accommodation to the UN family will bring more UN agencies while emphasizing the need for the state government to continually support the projects and programmes of the UN agencies and they contribute to its capacity building, peace building, health, demography and environmental and climate change towards good governance and the attainment of the MDGs.
Cross River State Governor, Senator Liyel Imoke, disclosed that the handing over the storey building to the UN Reforms which was initiated in 1997, will further strengthen the partnership between the duo, adding that it was also the beginning of much more projects to come.
Imoke appreciated the UN Team and System and said the symbol is not just the house but a bond which will bring the emergence of developmental projects to the state, saying that it will also provide opportunity to learn the way things are done globally.
"It will be a major resources centre for the people of Cross River which we will take advantage. The presence of UN officials in Calabar mean a lot for the administration and people of Cross River State", he emphasized.
The governor maintained that everyone in the state will be committed to the partnership and will take advantage of it.
According to him, "The building is for the benefit of Cross River and humanity and to the glory of almighty God".
Special Adviser, International Development Cooperation, Mr. Roy Ndoma-Egba, noted that by accepting the house, the entire world has been brought to the state.
Ndoma-Egba described it as Imoke's commitment and partnership with UN in attempt to serve Cross Riverians and better their lots.
He said the ceremony was significant and symbiotic because the flags of UN, Nigeria and Cross River State are hoisted within the premises which reflects strong partnership
Short URL: https://www.africanexaminer.com/?p=4396