Unpaid Salaries: Labour Party Scribe Commends Buhari's Response
Breaking News, Latest News, News
Monday, June 29th, 2015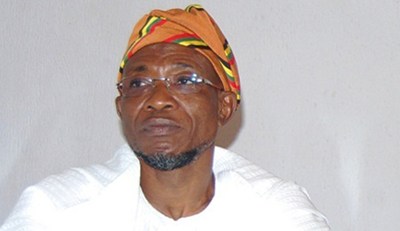 The National Secretary of the Labour Party, Barr. Kayode Ajulo, has described President's directive to states who are owing their workers outstanding salary payments running into months to pay up as a matter of urgency, as "appropriate and commendable".
Ajulo, who is the founder of Egalitarian Mission- an NGO established to champion the cause of the downtrodden and masses in general, stated this while responding to questions from journalists in his office at the LP Secretariat in Abuja.
Noting that productivity and even national development was dependent on job satisfaction on on the part of workers, he said the lingering dilemma of unpaid salaries on the part of some affected state government had been a major source of concern to the Labour Party.
"As the last bastion of the Nigerian Worker and the masses in general, I find it horrifying that state governments have deprived their workers of their worthy remuneration for as long as six months.
"Even the scriptures state categorically that 'the labour is worthy of his wages' while further directing employers not to withold the wages of their employees. We wonder why these state governments have subjected their workers to hardship in this manner," he said.
The National Secretary commended President Buhari for his directive to the governors of the affected states.
"We had raised an alarm over this dilemma when we learnt of this disturbing development, asking the President to intervene in this matter.
"We are pleased that he has directed the state governors to resolve the issue as a matter of urgency.
"We believe this reveals President Buhari to be a listening president who has the interests of workers and Nigerians in general at heart," he said.
The Labour Party National Secretary also stated that it is expected that the governors of the state would respond promptly and thereby alleviate the sufferings inflicted on their workers by the arrears of salaries owed.
Short URL: https://www.africanexaminer.com/?p=24232