US Launches Missiles at Syria After Chemical Attack
Asia, Featured, Latest News, World News
Friday, April 7th, 2017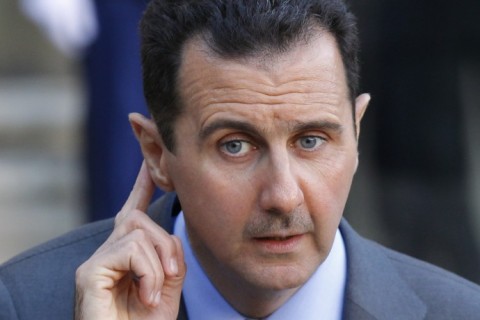 (AFRICAN EXAMINER) – The United States launched dozens of cruise missiles Thursday night at a Syrian airfield in response to what it believes was Syria's use of banned chemical weapons that killed at least 100 people, U.S. military officials told NBC News.
Two U.S. warships in the Mediterranean Sea fired 59 Tomahawk missiles intended for a single target: Ash Sha'irat in Homs province in western Syria, the officials said. That's the airfield from which the United States believes the government of Syrian President Bashar al-Assad fired the banned weapons.
There was no immediate word on casualties. U.S. officials told NBC News that people were not targeted and that aircraft and infrastructure at the site were hit, including the runway and gas fuel pumps.
"We are assessing the results of the strike. Initial indications are that this strike has severely damaged or destroyed Syrian aircraft and support infrastructure and equipment at Shayrat Airfield, reducing the Syrian Government's ability to deliver chemical weapons," the Pentagon statement said.
Late Thursday, President Donald Trump said the strike on Syria was in the "vital national security interest" of the United States.
He called on "civilized nations" to join U.S. in "seeking to end the slaughter and bloodshed in Syria."
"Assad choked out the lives of innocent men, women and children," Trump declared.
Ahrar Al Sham, the largest Syrian rebel group, released a statement backing the U.S. airstrikes.
"The armed opposition welcomes any US intervention through surgical strikes that would deter the Assad regime capabilities to kill civilians and shorten the suffering of our people," the statement said.
Syrian state TV says a US missile attack on a Syrian air base "leads to losses."
The Pentagon said the U.S. took careful precautions to avoid casualties, including the time of day they chose to strike.
Trump suggested that Assad may have to leave power, and his comments were strongly underscored by Secretary of State Rex Tillerson, who told reporters "there's no role for him to govern the Syrian people."/NBC
Short URL: https://www.africanexaminer.com/?p=38771