US Telecoms Giant Acquires Yahoo With $5billion
Featured, Latest News, World News
Monday, July 25th, 2016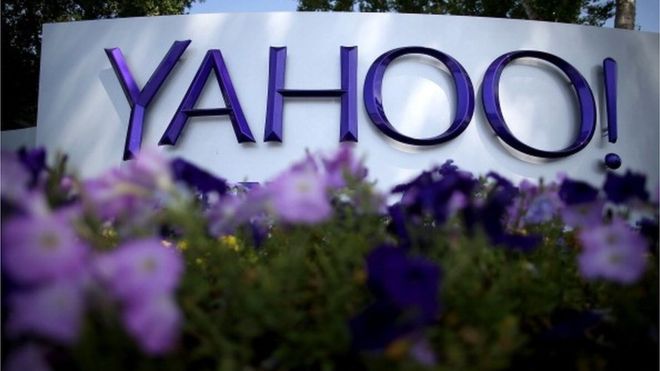 BALTIMORE, MD (AFRICAN EXAMINER) – Foremost US internet firm Yahoo has been acquired by another American telecoms giant Verizon Communications with about $5billion in cash.
The firm will be combined by its new ownership with AOL – another faded internet star, which Verizon bought in 2015.
However, the acquisition did not include Yahoo's valuable stake in a Chinese firm – Alibaba. Also, the deal is expected to close early 2017.
Shockingly, it would be recalled the acquired price tag in the new deal was far below the $44bn Microsoft offered for Yahoo in 2008 or when still at the capital base of $125bn during the dot.com boom.
Verizon hinted that the deal for Yahoo's core internet business, which has more than a billion active users a month, would make it a global mobile media company.
Yahoo Chief Executive Ms. Marissa Mayer, asserted "Yahoo is a company that has changed the world and will continue to do so through this combination with Verizon and AOL."
He corroborated in an email to the staffer, saying: "planning to stay"; "I love Yahoo, and I believe in all of you. It's important to me to see Yahoo into its next chapter."
Ms. Mayer, who took charge of Yahoo in 2012, has failed in growing the profit margin of the first generation internet company.
It would be recalled last week the firm reported a $440m loss in the second quarter of the current fiscal year, still, mentioned about "great progress on strategic alternatives".
On his own, AOL Chief Executive Tim Armstrong indicated that deal was about "unleashing Yahoo's full potential" and creating a major player in mobile media".
With the deal, AOL will become proud owner of over 25 brands, including Yahoo Mail, Flickr and Tumblr as well as AOL's Huffington Post and Techcrunch news sites.
There was an insight into the Yahoo and US mobile network on the enclosed talks over the deal last week Friday.
Short URL: https://www.africanexaminer.com/?p=34476