US To Send 30 Observers To Monitor Ekiti Governorship Poll
Latest News, News, Politics
Thursday, June 19th, 2014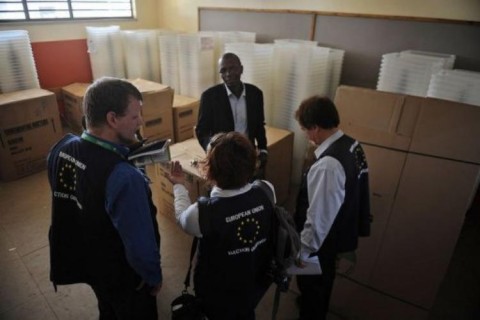 The United States says it will send over 30 observers to monitor tomorrow's governorship poll in Ekiti State, Nigeria in order to ensure it is free and fair.
A statement from the US' Ambassaodr to Nigeria, James Entwistle  said Saturdays poll would be very important to the people of Ekiti residents, as they go to one of the state's 2,195 polling units to select their next governor.
"A well-conducted election in Ekiti that is free of violence and that accurately reflects the will of the voters would both constitute an important demonstration of the credibility of the electoral system as the February 2015 elections draw closer, as well as bestow legitimacy on the winner of the election.
"We call on INEC to ensure that registered Ekiti voters will be able to cast their ballot efficiently and without hindrance; the security services to provide security in an impartial, judicious manner; and the candidates and parties to play by the rules at every step of the process, while also encouraging voters to go to the polls," he said.
According to him, "the United States Mission to Nigeria will be watching this election with great interest, and will have more than thirty credentialed election observers on the ground in Ekiti on Election Day.
"We hope all electoral stakeholders will seek to meet the high standards that the Nigerian people demand and expect."
Short URL: https://www.africanexaminer.com/?p=13012