Why I Didn't Decamp To APC With G-5 Governors -Babangida Aliyu
Featured, Latest News, News
Friday, December 6th, 2013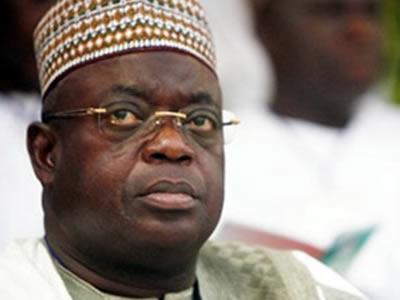 By Femi Kehinde, Lagos
Niger state Governor, Dr. Babangida Aliyu, has stated reasons why he didn't defect to All Progressive Congress (APC) with the other five PDP Governors.
While receiving members of the International Federation of Women Lawyers (FIDA), led by the Country Vice President, Barrister Hauwa Shekarau during courtesy visit at Government House Minna.
Governor Aliyu said, "I only led the so called G7 as a result of a reform we were looking for in our party. The idea was not to leave our party (PDP); the idea was to reform it and fight to a logical conclusion before taken our final decision and since the fight is still on, there is no point of decamping."
"Our mission had been to reform the PDP and put it on the right track and not to defect to any other party".
Governor Babangida Aliyu reiterated that his continuous stay in PDP is not a personal decision but the decision of his people in the state and there is no way he would take such gigantic step without consulting them.
His words: "The fight is not about me, it is not a one man show, it is not about my ambition. It is about my people. There is no way I will take any decision without coming back to my people to seek for their views. Majority of my people prefer that we stay in PDP and we will stay and make it work,"
He noted that the decision of his colleagues to join the APC was their personal decision while his decision to also remain in PDP is also personal.
"The decision of my colleagues to join APC is highly respected and I respect their decisions and they should also respect my own decision too to remain in PDP.
"If along the line of the struggle, some people find it more expedite to leave the party, that is their decision and I respect that. Those of us who felt we still need a reform and we felt that we should remain, I think our views and actions should also be respected."
Short URL: https://www.africanexaminer.com/?p=5652