Employment: Why I Recalled all Disengaged non-Abia State Indigenes -Governor Orji.
News
Sunday, November 10th, 2013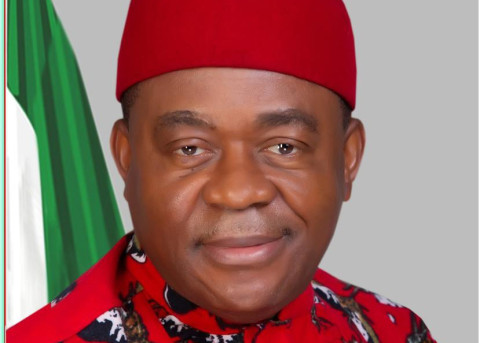 Ignatius Okpara, Enugu
Abia state Governor, Theodore Orji of Abia State has explained that his decision to recall the disengaged non indigenes  from the state civil service was informed by the desire to have a  united Nigeria.
The Governor, specifically emphasised the need for the unity of the Igbos of the South east region whose people were mostly affected by the exercise.
Orji, spoke Friday at the Enugu Correspondents' Chapel of the Nigeria Union of Journalists (NUJ) press week held in Enugu.
The Governor who was represented by his Special Assistant, Mazi Okechukwu Isiguzoro, explained that when he took the decision to disengage the non indigenes, there was an overflowing number of Abia indigenes disengaged from other states' civil service.
His words: "The idea then was to replace the non indigenes in our civil service with the Abia indigenes sacked from other states' civil service," explained the governor.
He said Abia state was not the first to disengage non indigenes in its civil service and enjoined other states in the South east to emulate Abia state in recalling those they disengaged on such grounds.
While assuring that such an obnoxious policy would never occur again in Abia state, Orji urged all Nigerians, particularly Ndigbo residing in Abia state to see themselves as indigenes with full rights and privileges.
"It is only in Abia state among others in the South east today that non indigenes contest elections and win. Non indigenes are being appointed into political positions in Abia. And so non indigenes should also take their rightful place in the civil service."
Mazi Chris Oji, chairman of the Enugu Correspondents' Chapel,  had earlier in his welcome speech, applauded the governor for being the first governor in the Southeast region to reverse the non indigenes policy and recalling those disengaged.
He also commended the governor in the role he played in the release of journalists kidnapped near Aba about 2 years ago.
Speaking at the event, Anglican Bishop of Enugu Diocese who is also the NUJ chaplain and chairman of the occasion, had charged journalists in Enugu state and country in general to always make professionalism their watch word while discharging their duties.
Head of mass communication department, university of Nigeria UNN, Dr. Nnanyelugo Okoro ,  delivered a lecture with the theme:  on "Journalists and Social Media: Challenges as Opportunities." at the colourful event.
Short URL: https://www.africanexaminer.com/?p=4609