Widow Seeks Police Help Over Threat to Life
Enugu, Ignatius Okpara, News
Monday, September 2nd, 2013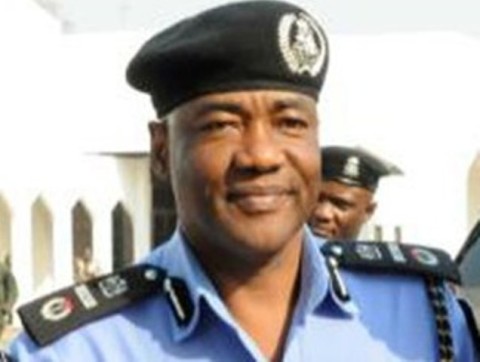 Ignatius Okpara, Enugu
An Enugu based widow, Mrs Mary Ufornwa, has appealed to the
police to come to her assistance to  unravel those behind the
incessant attacks and threats to the life of her son, Mr. Maxwell
Nnaemeka.
According to the widow, her residence at Uwani area of Enugu
metropolis, was invaded in October 20, 2009 by alleged gang of
armed robbers numbering about ten.
The hoodlums, she said, held the entire family hostage for about two
hours, saying since after the incident, life had become a nightmare
for the family.
Mrs Ufornwa, who narrated the ordeal of her family to newsmen in
Enugu over the weekend weekend, stated
that it took the intervention of the local vigilante group for the
invaders to release the family, though, not without inflicting several
degrees of injuries on Maxwell and other members of the family.
Hear her: "this incident was reported to the police and proper
medication and psychological counselling were sought from Park
lane hospital, Enugu where Maxwell was treated and later
discharged."
She stated that few months later, her son started receiving
threatening text messages and calls from unknown and hidden
phone numbers, threatening to deal with him "for involving security
agents in their operation leading to the death of one of their
members".
"For more than six months, my son lived in hiding and disguised
himself for safety. Maxwell relocated to Rivers State but since then
all efforts by the police including allowing them custody of my son's
mobile line so as to track the gang members proved abortive",
She said succor came the way of the family in 2010, when situation
forced her son to relocate to Britain for greener pasture, adding that
within that few months the family had peace.
However, she said  on August 2011, she was compelled to force
Maxwell to return to Nigeria to pick up appointment with the family
company, Ment-May Limited, since the father was no more, saying
she did that because of her belief that the gang may have forgotten
everything about the family"
.
"That was a mistake however, as on February 2012, he was driving
to Lagos from Onitsha at about evening when a tinted Mercedes
jeep conveying four hefty men pulled over him at Benin and abducted
him.
"I looked for him everywhere and for two days there was no news of
him. It was on the third day that someone called from the federal
medical centre Owerri, Imo state to say that he was being treated
there. I went there and met him unconscious. He could not trace his
root neither did he know where he was."
"We spent close to five months in Owerri attending to him. I want to
thank God that he overcame the situation. But since then, he left the
country and has refused to return", she added.
Mrs Ufornwa, said that the inability of the boy to return home was
basically because 'he is afraid of his life", stressing that "we have
made this matter known to several police stations".
She called on law enforcement agents to do all in their power to
unravel those behind the attack, stressing that she suspects
"seriously that it is the same gang that has been trailing my son, for
reasons best known to them".
She stated that her son has no criminal record, adding that the
attacks "might not be unconnected with persons who may be
interested in the business left by her late husband."
Short URL: https://www.africanexaminer.com/?p=709